Pillar Content - The Most Important Factor of Your WordPress Affiliate Website | SEO Sorcerer03:57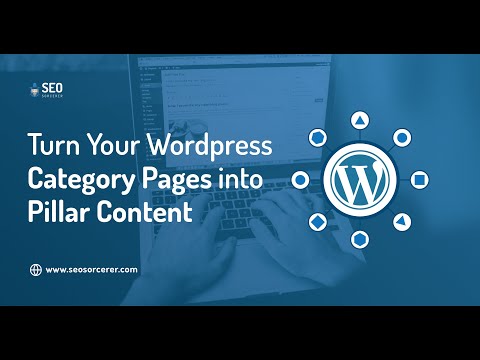 SEO Sorcerer
Topics
affiliate marketing
pillar content
website design
Video summary
In this video, the speaker talks about the importance of creating pillar content on affiliate websites made with WordPress. Pillar content refers to category pages that are turned into a weapon for ranking. The categories can ideally be four and must have at least a thousand words of content and links to each page in that category. The speaker emphasizes that this content should be high quality and answer every question someone might have. He also advises against outsourcing it to cheap sources and stresses its importance in drawing links to the website. The pillar content is a resource for people in a specific niche looking for information and should be something they would want to link and share. The speaker puts a link in the video description with an article that goes more in-depth about building pillar content.
Dig Deeper
Pillar Content: The Most Important Thing for Your Affiliate Website
In this video, Sean with SEO Sorcerer emphasizes the importance of creating great pillar content for your affiliate website. Pillar content refers to category pages on your WordPress site that are not just lists of articles or blog posts in that category, but instead are comprehensive resources that draw links to your page and provide value to your audience.
How to Create Pillar Pages
To create effective pillar pages, Sean recommends creating at least a thousand-word content on each of your four most important categories. This content should be well-written and address every question that someone in your niche might have about the topic. You should also link organically to every page in that category and update it regularly with new blog posts.
The Impact on Affiliate Marketing
The impact of pillar content on the affiliate marketing industry is significant because it helps websites establish themselves as authoritative resources in their niche. The more high-quality backlinks a website has, the higher Google will rank it, which can lead to increased traffic, higher conversions, and ultimately, higher revenue for affiliate marketers.
In conclusion, creating excellent pillar content is not something that affiliate marketers can afford to take lightly. It requires time, effort, and potentially money to create comprehensive, informative resources that add significant value to your audience. But the benefits of doing so, both in terms of SEO and revenue, make it well worth the investment.