How to Succeed with Affiliate Marketing | Amazon Affiliate Marketing for Beginners | Agora - Amazon Affiliates App02:28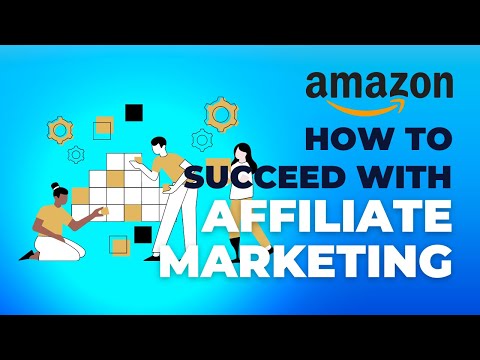 Agora - Amazon Affiliates App
Topics
Tips for affiliate marketing on Amazon
Catering to audience needs
Importance of trust and honesty in affiliate marketing
Video summary
This video provides tips and rules for building a successful affiliate marketing empire on Amazon. The main focus is on catering to the needs and problems of the audience, rather than solely looking at commission rates. It emphasizes the importance of promoting products that the affiliate marketer has personally used or has comprehensive knowledge of. Trust and honesty are key in affiliate marketing, and it may be a legal requirement in some countries to disclose commission earnings. The video also recommends producing content that serves the audience and differentiating it from others. The next section will discuss how to choose the right products to promote on a blog.
Dig Deeper
Important Rules for Successful Affiliate Marketing
As a marketing specialist with experience in Amazon affiliate marketing, I have identified a few key rules that can help you build a successful affiliate marketing empire. These rules prioritize the needs of your audience and can have a significant impact on the affiliate marketing industry.
Focus on the Needs of Your Audience
Before considering commission rates and product categories, it's important to focus on the problems and needs of your audience. As an affiliate marketer, your role is to genuinely help your audience address their pain points. It's crucial to avoid promoting irrelevant products solely for the sake of earning higher commissions.
Promote Products You Have Personally Used
While it may not always be possible, it is ideal to promote products that you have actually used. Having comprehensive knowledge of the products you promote enables you to confidently recommend them to your audience. You can also provide insights and highlight unique features that may not be obvious from promotional materials.
Treat the Promoted Products as Your Own
Even though the products you promote are not your own, it's important to treat them as if they were. In the eyes of your audience, you are an expert on the products you promote. Being familiar with the product and using that knowledge to help your audience understand its benefits are key to building trust.
Build Trust with Your Audience
In the world of affiliate marketing, trust is paramount. The internet has a way of detecting dishonesty and deception, so it's crucial to be honest and transparent with your audience. In some countries, it may even be a legal requirement to disclose that you will earn a commission from the links or discount codes in your content.
Measure Success by How Helpful You Are
Rather than focusing solely on the commissions you earn, consider them as a measure of how helpful you are being to your audience. All the content you produce should come from a place of serving your audience's needs. By consistently providing value, your audience will keep coming back for more.
Differentiate Your Content
Look for opportunities to differentiate your content from others in your niche. If there are many blog posts about a particular product but few video reviews, or if the existing reviews lack certain vital points, consider creating a video review. Standing out from the crowd can greatly enhance your chances of success.
By following these rules and prioritizing the needs of your audience, you can establish yourself as a successful affiliate marketer in the competitive industry. Remember, building trust and providing value should always be at the forefront of your strategy.