If you hope to make real money from affiliate marketing, you'll need some well-thought-out strategies.
You may have heard about affiliate marketers who earn upwards of $10k per month. But to achieve success in this field, you need to know and understand various promotional methods, including non-standard ones.
So, what are some different ways to promote affiliate links? 
Before we get started, we need to explain some rules. By applying them you'll have a chance to get the most out of standard and non-standard promotional channels for driving affiliate sales.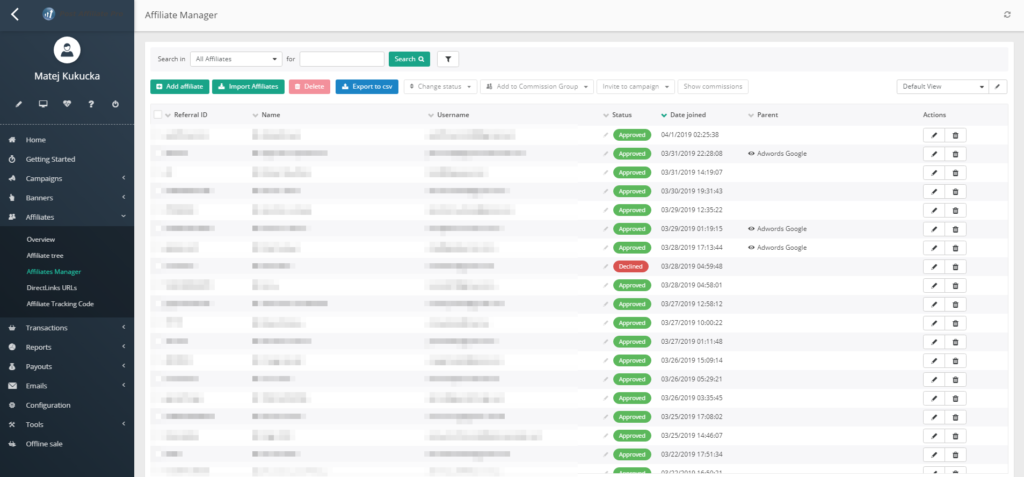 How to promote affiliate links with success?
Money from affiliate links doesn't grow on trees. It's not just about placing links here, there, and everywhere. Anyone can do that. Instead, focus on building or using channels and communication that will persuade your audience to take action. You want them to click but, most importantly, to also convert. This means that you need high-quality traffic.
Rule #1: Know your niche
Find the ideal customer for each product or service. Why should the customer need the product and how exactly could it help them? How might it solve their problems? 
You should also specify whether you market the product to businesses or individuals. This will allow you to present the value of the product and create a more persuasive message.
Rule #2: Adjust the channel to the audience 
Would you use the same channels for promoting business software and computer games? Or would you rather create an article with software comparisons for one and a video review for the other? 
If you know your audience, you should be aware of the channels that they use. It's also beneficial to find out at what stage of decision making they visit specific channels. Thanks to this, you'll be able to choose bottom-funnel channels and increase the probability of selling the product. 
Rule #3: Don't Spam, create value 
Don't put links on your social media and forums if you are not an authority on the subject matter in the eyes of the audience. It's like asking for a favor from someone you don't know. 
Create valuable content and tips, then suggest a product that is worth buying afterward. 
Channels to promote affiliate links that you probably don't know about
If you have already gone through the most popular channels to promote affiliate links, then you may need to start looking for other options. Sometimes Facebook, blog posts, Adwords, or Bing ads are not enough.
 So, what else can you try?
TikTok 
The growth of TikTok, which is a new video-sharing social network from China, really deserves your attention. The app allows users to create 15-second videos with soundtracks. According to Apptrace, the TikTok app is currently available in 141 countries around the world and it is among the top 25 apps downloaded in 135 of them. It's estimated that the app has 800 million active users.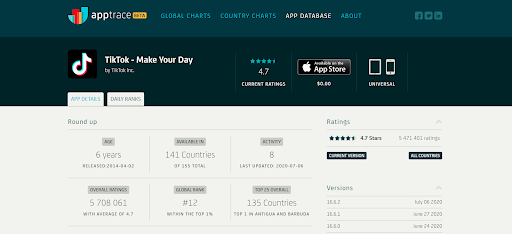 What are the options for promoting affiliate links there? 
For now, you can add links to your profile. But once you gather more subscribers on your TikTok profile, you can try mentioning promo codes in your videos. To do that, you should be provided with a personal discount promo code from the brand that you are promoting, which is linked to your affiliate ID. 
When it comes to paid advertising options, TikTok is only at the beginning stages of developing its offer. For now, the available options let you mention promo code rather than add a link. The current ad possibilities are: 
TopView/ Brand Takeover – ads in a full-screen format that start to play once users log in to the app.
In-Feed Ads – appear in a user's feed as an auto-playing video with sound, with up to 60-seconds in length. Users can like, comment, share, follow, and record videos with the same background music.
Branded Hashtag Challenge – brands can create a campaign around a given hashtag and invite users to create videos about it. The average engagement rate of this format is 8.5% through likes, comments, and shares.
Branded Effects – A custom effect in the form of stickers and filters for creators to use in videos. 
Learn more about advertising options on TikTok here.  
Slack groups 
Slack is generally known as a business messenger. 
However, only a small number of people are aware that this tool also works as a place for sharing knowledge between communities. There are over 400 groups you can join for free, so the range of specialization is limitless.  You can find groups about product development, design, UI, UX, and IT.  There are also communities related to online marketing, HR, and finances. 
You can find a full list of Slack groups here. Remember to search for new groups regularly, as they are being formed continuously. 
Once you find some appropriate groups, join them, start to contribute to the community, and sneak in some affiliate links. 
WhatsApp groups 
This is a similar case to Slack. Most of us have heard about WhatsApp working as a communication channel that can replace phone calls and SMS messaging. However, you might not have heard about the possibility of joining thematic groups. For example, there are some dedicated groups for sharing shopping deals. This suggests that you are allowed to share information about things for sale and therefore to promote affiliate links.
Should you search for groups yourself? Not exactly, someone has already done that for you. You can find a list of the best groups on WhatsApp here. 
Solo ads 
Solo ads are nothing but pay-per-click advertisements. In this case, you buy clicks from people who have email lists. This is also called email blasting. Simply put, you buy from a vendor that owns one or more lists in a given niche and pay for a specific number of clicks. However, the more clicks you want, the higher the price is.
You may use this method to sell or grow your mailing list. When you negotiate cooperation, you can pick where to place your links.
When you purchase a solo ad from a vendor, you generally agree on the date and time of the email blast that includes your affiliate link. You also need to prepare an ad copy. To make the ad more successful, you should focus on creating a captivating and informative subject line.  
Where to find solo ad vendors
You can search for websites where you can find directories of solo ads vendors. However, if you want to skip this step you can start with Udimi, which is regarded as the best place to start your journey with solo ads. 
Another alternative is to create a post on Warriorforum, which is a community forum for digital marketers. Ask if anyone knows a good list, and specify what type of list you would be interested in.
You may also try approaching advertisers on your own, after searching for advertisers on Google by typing in your niche's keywords. Both of these methods are time-consuming, but you may find the right advertisers for your product. 
To promote affiliate links effectively with this channel, it's better to check out a few advertisers and find out about the quality of each mailing list first. 
Video product tutorials
While product reviews are a quite common method for promoting affiliate links, product tutorials are not as popular. This is your advantage.
Presenting a product in use gives the audience more reasons to buy it. To make this method of promotion effective you should:
Pack the video with "how-to" answers
Present possible situations from the users' perspectives
Show possible pros and cons 
Mention a coupon code during the video
Add your affiliate link to the video description
Mention which competitive products are lacking in functionality
Track results of affiliate links 
Testing new options for promoting affiliate links is one thing. Tracking their effectiveness is another. With plenty of options and ad formats available, you need to adjust the tracking technique to the given method of promotion. 
The most commonly available types of tracking are: 
Browser cookie tracking  
HTML5 cookie tracking 
Flash cookie tracking
IP address tracking
Alternative tracking methods: 

Impression tracking
Lifetime commissions
Action tracking 
Per product tracking
Coupon tracking