Greetings, Post Affiliate Pro community! Just as the leaves are changing in this crisp, beautiful month, so is our software. This month, we've focused on enhancements, new plugin additions, and taking another step toward increasingly safe, user-friendly operations. Here's an in-depth look into what's new and improved!
Export to CSV currency rounding – More control for YOU!
We've heard your feedback loud and clear! Now, we've added a possibility to disable automatic rounding on currency values in the Export to CSV functions. This gives you more control and precision in how you handle your data.
The Performance Rewards emails – Save, Test, Send!
Within the realm of our Performance rewards feature, you now have the option not just to create but also to test your emails triggered by Performance Rewards rules. Perfect your emails before triggering them. Effortless evaluation!
Currency Parameter for Recurring Commissions
Good news for merchants tracking multiple currencies with Recurring Commissions: Managing multiple currencies just got easier. We've now added currency parameter support to the webhook processor. You're welcome!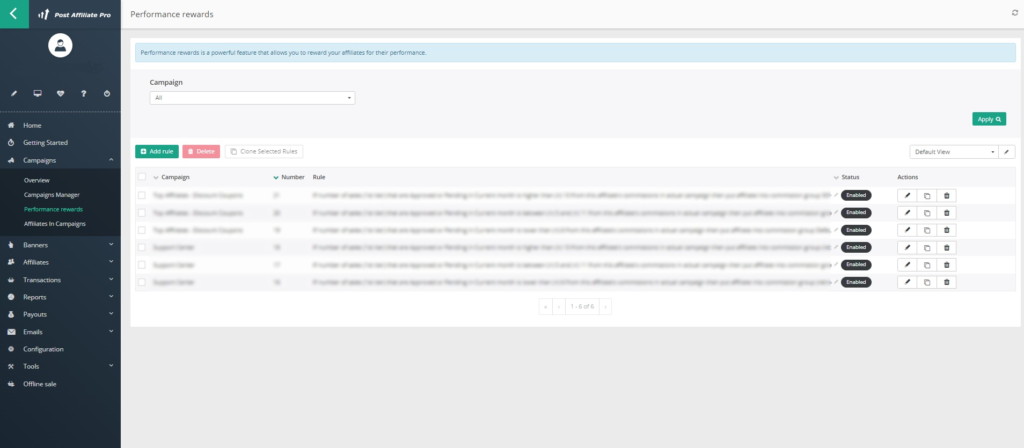 Profile images – Direct upload only!
Safety first! We no longer support the option to upload profile images from a URL link. This applies to affiliates' and merchants' profile images, campaign logos, application logos, and favicons. All images should now be directly uploaded for better security.
A new import process – Now, sit back and relax!
We've reimagined the manual CSV import process for affiliates, transactions, and coupons. It's now handled by our backend instead of the user's browser. No more interruptions or manual monitoring; we've eased the process for you.
Membership Subscription Manager – Shoutout to the wildcards!
We've introduced a wildcard option, "*" to be allowed in the Membership Subscription Manager feature. This allows any product purchase to act as a trigger for an affiliate subscription extension. It's simplification at its best with a sprinkle of versatility!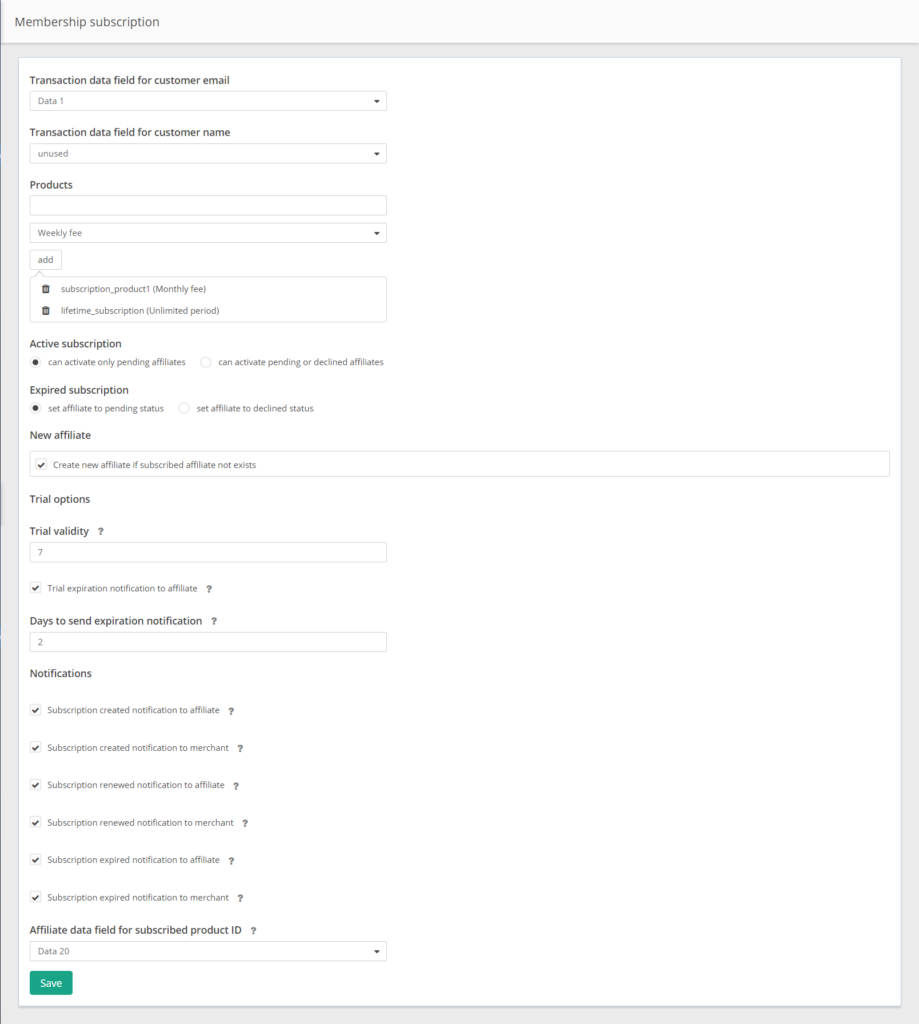 New tracking logic for stopped/paused campaigns
If a campaign is force-recognized by product ID or a sale parameter, and this recognized campaign is either paused or stopped, a sale commission won't be created at all. This ensures you're not doling out commissions incorrectly. No mixups!
We are proud to continuously evolve and refine the Post Affiliate Pro experience according to your needs and feedback. Thank you for being an integral part of our growth and development.
We can't wait to bring you more enhancements, developments, and surprises in the months ahead! Stay tuned and watch this space for more!
Too many things to look for in an affiliate agreement?
Post Affiliate Pro is an ideal solution for every side of affiliate marketing.
Try today