Hello Post Affiliate Pro users!
We are back with another round of updates and bug fixes for the month of April. Our team has been working hard to improve our software and provide you with a smooth and efficient experience. So let's check out what's new in these latest versions.
Strengthened password security by preventing the use of the user's email as a password
Enhancing user data protection, we've implemented password security improvements that prevent the usage of one's email address as their password.
Added a "date created" column for affiliate channels
Users can now see the date when the channel was created in the Channel stats report, making tracking and managing channels easier.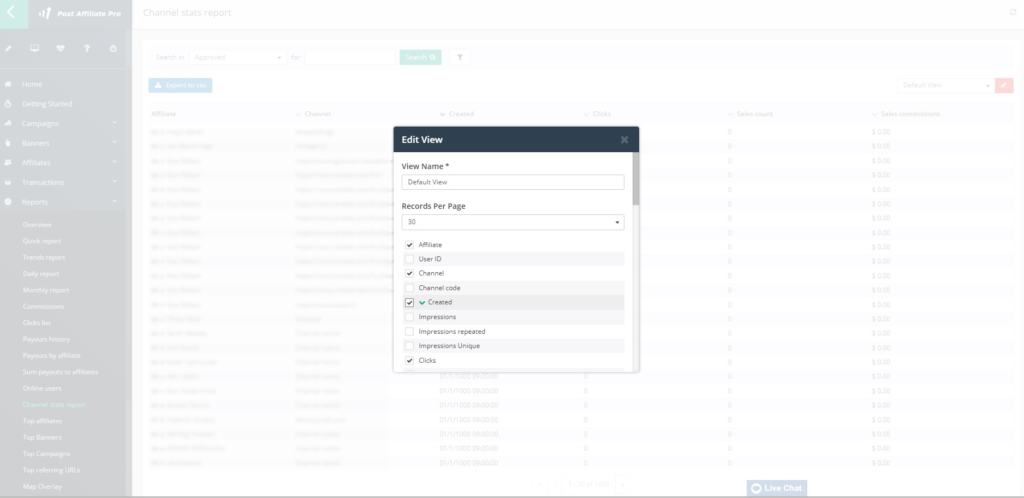 Introduced a new option not to save a commission when using the Sale filter plugin
It is now possible to not save a commission when setting up the Sale filter plugin, providing more flexibility in managing commissions.
Addressed a possible URL Redirection vulnerability to enhance system security
We've tackled a potential URL Redirection vulnerability, bolstering system security and safeguarding our platform against potential threats.
Added campaign ID and banner ID columns to the Clicks list API
We've enriched the Clicks list API by introducing campaign ID and banner ID columns, providing greater insights and ease of tracking for users.

Created new merchant permission for the Affiliate manager screen
Previously, the "Affiliate" permissions included access to the Affiliate Manager screen for other merchant accounts. We have now introduced a separate merchant permission specifically for viewing this screen.
Fixed the issue of being unable to assign newly generated/imported coupons manually
This issue has been introduced in version 5.11.27.1 and is now resolved.
Optimized the Channel stats report screen
We've enhanced the Channel stats report screen by optimizing its performance, ensuring a smoother and more efficient user experience.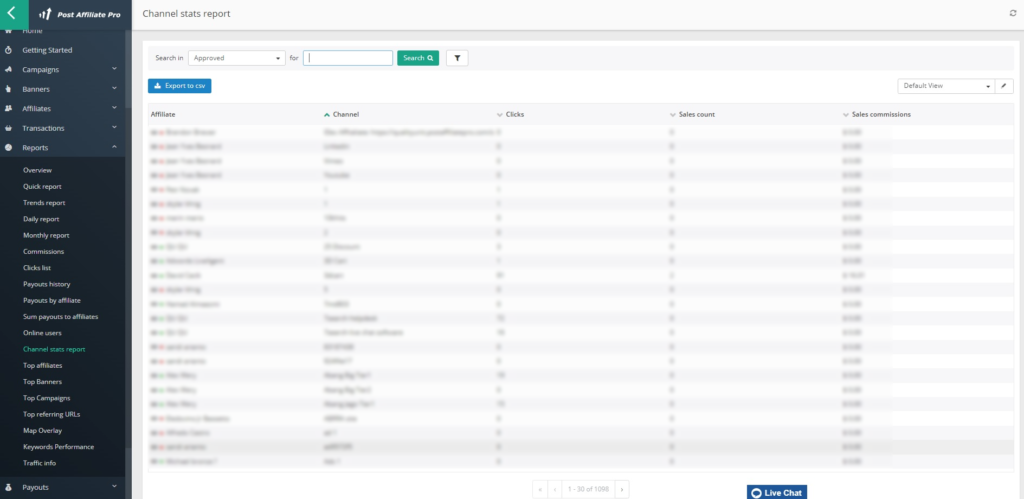 Optimized Lifetime commissions plugin functionality
We've fixed a Lifetime commissions error related to a null function call and introduced additional optimizations for improved performance.
Resolved an issue where users were unable to edit views for affiliate panel menus & screens
We've successfully fixed a bug that hindered users from editing views on affiliate panel menus and screens, ensuring a seamless user experience.
Improved loading time for banner categories
We've boosted user experience by significantly reducing the loading time for banner categories, allowing quicker access and navigation.
We are dedicated to continuously improving Post Affiliate Pro and providing you with the best possible experience.
These updates and bug fixes are a testament to our commitment. Thank you for your ongoing support, and we hope these enhancements make your experience with Post Affiliate Pro even better. Stay tuned for more updates and improvements in the future!
Too many things to look for in an affiliate agreement?
Post Affiliate Pro is an ideal solution for every side of affiliate marketing.
Try today