Hello Post Affiliate Pro users! We are excited to announce some recent updates and bug fixes in our software. We have made significant improvements and added new features to help you manage your affiliate program more efficiently. Let's dive into the details.
Added unreferred sales to the account tracking summary
The traffic info summary page was updated to also include info about unreferred sales.
Fixed missing transactions on the Pay Affiliates screen
We have fixed an issue where cached transaction statistics did not set payout status correctly in some special circumstances, which caused them to be missing from the Pay Affiliates screen.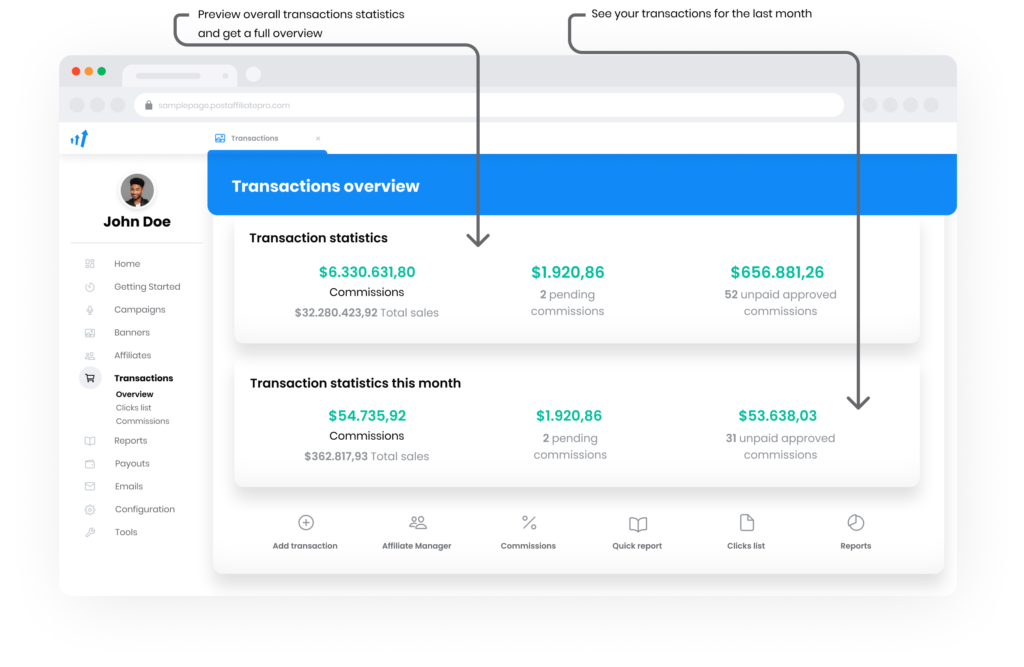 Merchants can now manage affiliates' channels
Based on your customer requests, we have added a new menu to the merchant panel, where merchants can see and manage the tracking channels of their affiliates. Previously, this screen was available only to affiliates in their own affiliate panels.
We have also added the "date created" column to the channels list for better tracking and easier management of affiliate channels.
Added additional fields to the affiliate import process
We have added new fields that can be set directly during the affiliate import. These fields are "Date approved", "Note", "Payout option ID", "Minimum payout", "Logins count" and "Last login date".
Corrected names for Performance Rewards conditions
We have changed the names for some performance rewards conditions to make them more understandable and clear.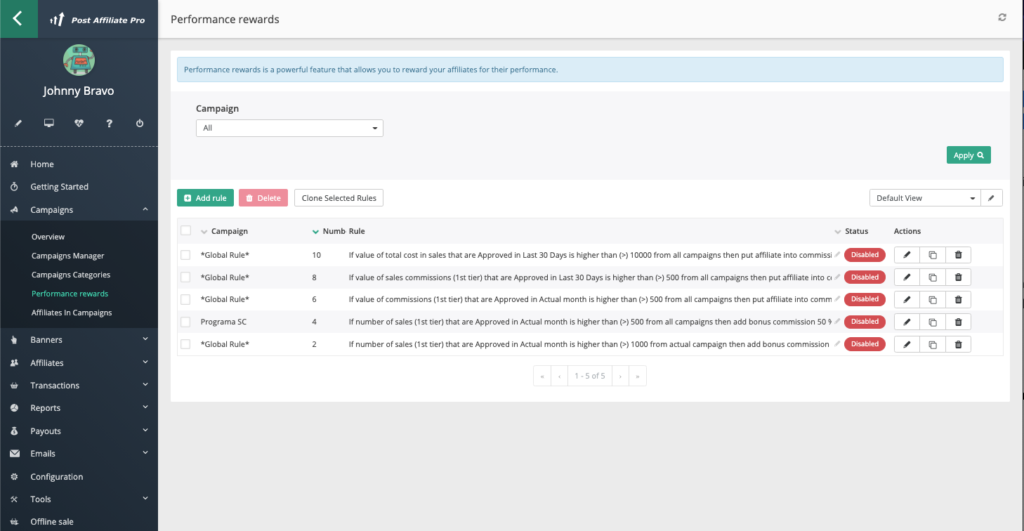 When users don't have write permissions for various screens, the edit button will be hidden for them to prevent any confusion.
Addressed possible security vulnerabilities
We have fixed a possible XSS vulnerability related to the javascript click tracking code. We have also addressed a possible open URL redirection vulnerability.
We are committed to providing the best possible experience for our users, and these updates and fixes are a testament to that. Thank you for your continued support, and we hope these enhancements improve your overall experience with Post Affiliate Pro. Stay tuned for more updates and improvements!