Voice search refers to the searches done using your voice. It may be by asking Google a question or by asking a voice assistant (like Siri, Cortana, Alexa, Google Home, etc.) to find something for you, without manually typing your search on your phone or computer or into the browser. It has been an emerging trend since a few years now and is certainly something that search engine technology is looking forward to evolve with. The recent stats indicate that 20-25% searches are performed using voice and nearly 60% of the smartphone users had started using voice search back in 2015. So, you may or may not be using voice search personally, but it has already started influencing SEO. In fact, it is expected that it will constitute 50% of all search by 2020. Even companies based on latest technologies, like IoT, AR and VR development company can benefit by incorporating content for voice search in their SEO strategy. The ways in which SEO will be affected by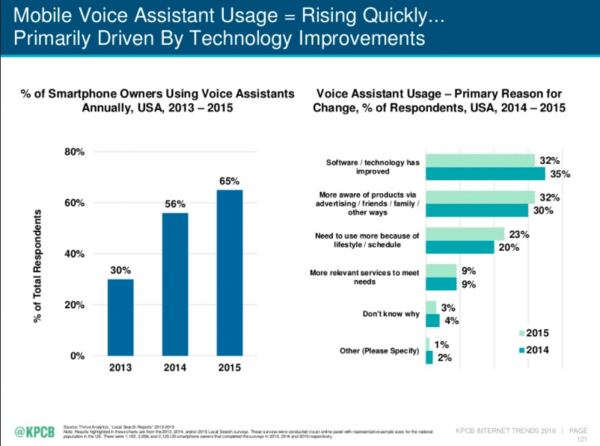 #1 Passing the radio test will be a must for brand names
As the website information is used by Google in a featured snippet, the searcher comes to know from where the information has been pulled. The searcher can then click through if they want to access additional information. Voice search has the ability to drive valuable organic traffic to any website. Google introduces the answer to your query by saying "According to [your site]" or "We found this information on [your site]."
Having a brand name, company name, or website name that is easily pronounceable is of great benefit for voice search.  The voice assistant should be able to pronounce it correctly. Increased brand awareness can be helpful in the radio test as people can easily understand and recollect it when they hear it (as on radio).
#2 Long-tail keywords need to be used
While typing the query for search, people are likely to type a few keywords to indicate the context of a search. For example, if you want to know what the temperature of UK is, you may simply type in Google "temperature UK". However, for voice search you need to speak the question, however, you need to take time to draw out the entire phrase, like "What is the temperature in the UK?" Thus, a totally organic, natural way of speaking is used that comes naturally. Context and conversational tone will become more important as voice search continues to evolve.
#3 Semantic search has gained importance
Besides keywords, semantic search involves a lot of other factors such as previous search patterns and searches of the user, to aid Google in delivering the search results. Thus, in a way, Google is improving its understanding of what people are looking for. For example, when a person searches for "movies Mumbai" from a computer in Mumbai, Google understands that the person is likely looking for movie times in the city, rather than movies about Mumbai.
In the absence of semantic search, only keywords would have made sense to the search. Semantic search, however, recognizes that if a person is searching from Mumbai, chances are higher that he/she is looking for movie times nearby. Moreover, as people become even more conversational with the searches using voice search, the brand's content needs to be optimized for a variety of related, long-tail keywords so that people can enjoy optimal search results.
#4 Tone and function of website or app content should cater to the customers
In the era of voice search, content needs to be optimized for customers rather than for search engines. Stuffing the content with keywords and making it boring to read turns off customers. Rather, one needs to write for the customers by listening to the customers through social media, customer reviews, customer service and sales teams. Try to address the customer FAQs using in-depth blog posts or on your product pages. Use normal language that your customers understand and use and keep marketing jargon reserved only for showing up in the searches performed by your industry counterparts.
Tip: Voice searches on mobile are highly likely to be local, so ensure content optimization for local branches on your website or app.
#5 Mobile-friendly site is becoming increasingly important
As voice searches were initiated on mobile, in order to survive organically, all brands need to adapt to the mobile-first world as Google is heading for it. People will bounce if your site is slow to load or looks insecure on mobile. Keeping this high bounce rate for too long will lower your rankings. So, you need to review the mobile rendering of your site by Google and check how you can make improvements to make it more mobile-friendly to facilitate voice search. It has been observed that maximum people use voice search on mobile while driving, so the user needs a mobile-friendly site to prevent getting booted from page one or never making it there.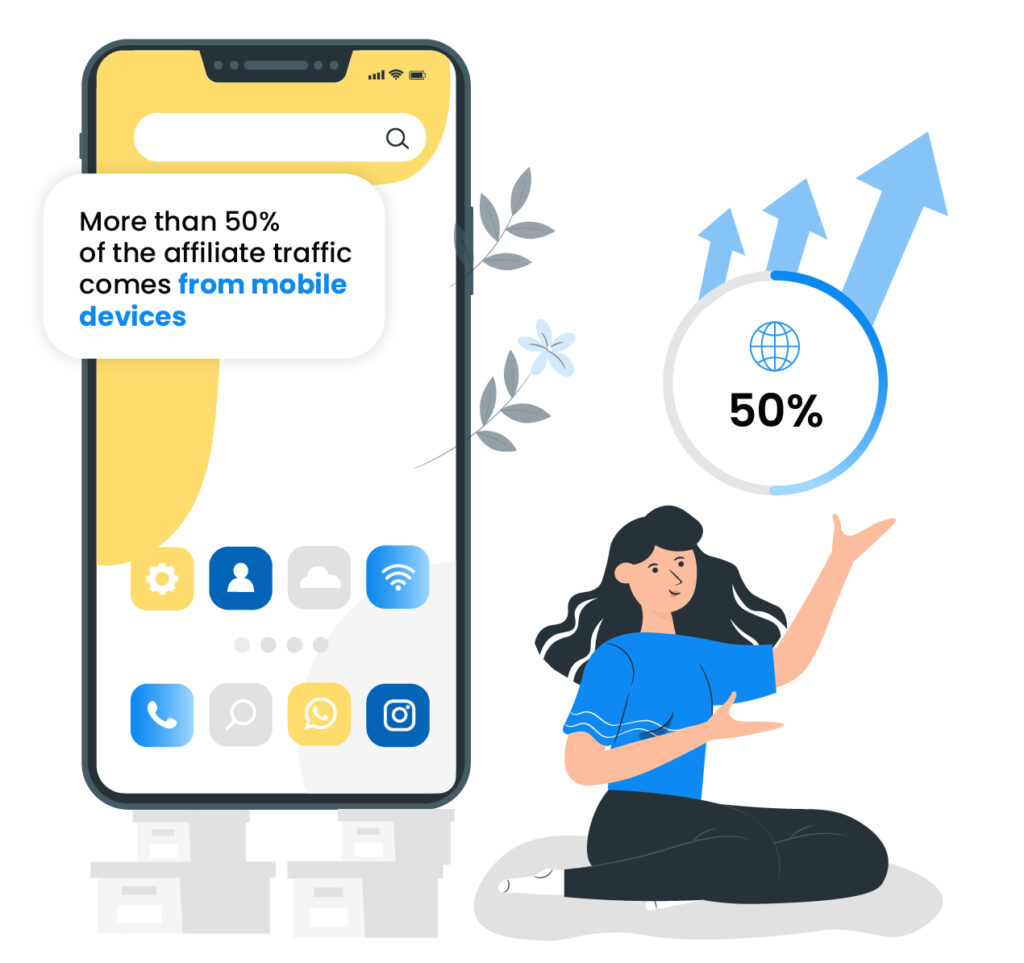 #6 Featured snippets will continue to be used for scramble to "position zero"
In both regular and voice search, featured snippets answer queries of people and help them learn, go, bur, or do something else. They can thus be researched using long-tail keyword research for questions that need to be answered in your content. Frame your question in header tags, and then answer it quickly to ensure that your content is readable and understandable for Google. You can use tabular and bulleted formats for this.
Featured snippets are then pulled from any website on page one of the search results and Google gives brands credit for these on both regular and voice search. These snippets are more attainable as you need to be on page one rather than position one. In case you are already on page one, you just need small tweaks and don't need to overhaul your existing SEO strategy completely.
#7 Local business directories will become even more imperative
When searching for online reviews of local businesses, users generally search for the "best [type of business]." In these searches, directory and review websites are imperative and act as search engines in their own right. So, it is no longer an option to have an optimized Google My Business listing and is needed for surviving voice search on Google devices.
By supplementing your listing with photos, positive reviews, and owner responses, you are more likely to show in the results as voice assistants access all these databases to answer a consumer's query. Use keywords smartly in your product descriptions and encourage positive reviews. Also, remember to keep your NAP (Name, Address, Phone Number) consistent across all sites and platforms.
#8 With improvements in accuracy voice search is likely to stay
Voice search is going to impact SEO for good and won't be going away as using voice search is much easier and faster than typing. Pertaining to the amount invested in it by everyone, from Google to Microsoft, its accuracy has improved so much that recently it reached the human threshold for accuracy. The ultra-personalization needs of the users are taken care of by voice assistants as they can recognize the speaking patterns of the user and justify filler words or regional expressions.
Wrapping
Voice search has greatly influenced the way a user makes a search or query and will continue to influence SEO in the future as well. So, the SEO strategy needs to be planned in such a way as to accommodate voice searches from the very beginning in the content of the website or app.