A common misconception of affiliate marketing programs is that if you build it, they will come. What many product creators neglect to consider is that marketing your affiliate program is half the battle. If you don't have a strong strategy to recruit the right affiliate sellers, your products will end up gathering dust on the shelf. 
When it comes to a successful affiliate marketing program, there are three key players involved: the seller/product creator (that's you), the affiliate/publisher (that's who you want to recruit), and the consumer. 
An affiliate program is an agreement between a product creator and an affiliate that states that, in return for a percentage of sales commission, the affiliate will market the product to their audience.
According to Shopify, affiliate sellers worth their salt follow two golden rules when on the lookout for products and services to promote: 
The product/service must align with their audiences' interests 
They have tried, tested, and proven that the product is of good quality 
As a product creator, you should apply the same level of selectiveness when it comes to your affiliate recruitment. After all, the ultimate goal of creating an affiliate marketing program is to generate revenue via product sales. 
Given that the average conversion rate for affiliate marketing is only 1%, working with low-quality affiliates who don't have the interest, expertise, or reach to sell your product is a big waste of time. 
How to recruit the right marketers for your affiliate marketing program? 
Your products or services will likely appeal to several different types of people, meaning that you shouldn't focus solely on one type of affiliate market within one audience vertical. But, this doesn't mean you should try to target everyone…
The first step in this process is understanding who the target audience for your product or service is by creating in-depth customer personas. You can do this using a mixture of market research and owned data from your in-house marketing and sales teams. 
Flesh out your customer personas with factors like name, age, interests, occupation, education status, values and goals, motivations and pain points, etc.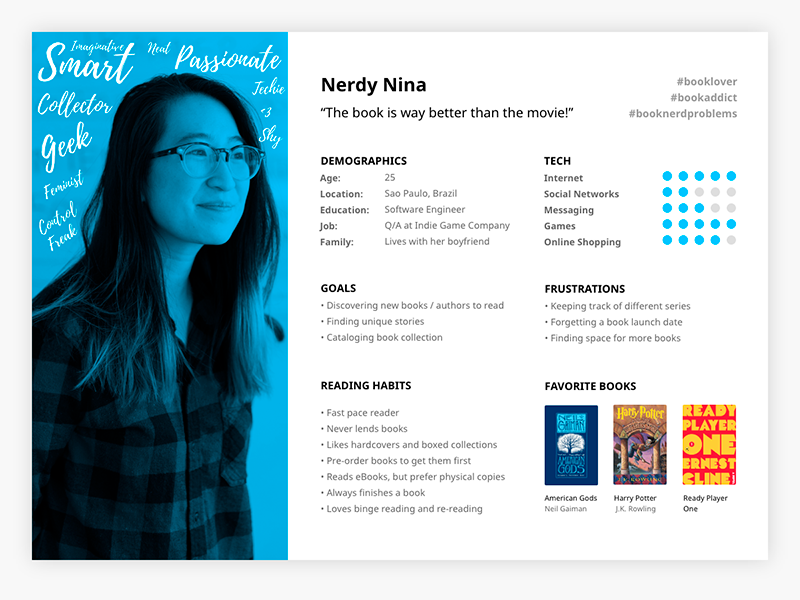 Once you have clearly defined customer personas, you will be able to identify the affiliate marketers who have access to these segments of the market and target them using powerful market segmentation strategies. 

Choosing the right affiliate marketer requires thorough analysis. Ensure that you thoroughly evaluate the candidates before you hire the right affiliate marketers. In order to make the hiring process easier and much more streamlined for you and your company, consider investing in an applicant tracking system.
What is Market Segmentation?
Market segmentation is the process of taking large amounts of audience data and breaking it down into smaller chunks based on peoples' shared characteristics. These chunks, also known as segments, then receive content that is personalised based on those commonalities; meaning, each segment gains an experience that is hyper-specific to their wants and needs. 
The premise of market segmentation is that since humans are, well, humans, and not just numbers, they like to be treated as such. The more personalised their experience, the more likely they are to engage with the content and in the case of affiliate recruitment, the more likely they will be to want to work with you.  
There are four main types of market segmentation: 
Demographic
This type of segmentation is rather basic, but don't let that fool you; demographic segmentation is the most commonly used of the four as it's the most accessible. Everyone has a name, age, gender, income, etc. 
Geographic
Where in the world your target audience is located can dictate different features of their lifestyle. Geographic segmentation takes into account more than just location; it also accounts for climate, urbanicity, language, and culture. 
Behavioural 
For behavioural segmentation, you'll be dividing your audience into segments based on how they act. A behaviour-based segment may consist of actions like, 'uses channel 'x'', 'opened email 'y'', 'has purchased item 'z'', etc. 
Psychographic 
Getting inside the mind of your target audience is one of the main goals of segmentation; psychographic segmentation is rooted in psychological theory and aims to categorise audience data based on customer likes and dislikes, motivations, opinions, perceived values, etc. 
In an age where authenticity is vital for consumers, working with the wrong influencers can be a drain on your resources and have an adverse effect on your brand's reputation. 
In contrast, implementing segmentation strategies into your affiliate recruitment process helps you precisely target publishers who are perfect for your product. Not only this, but segmentation can increase engagement rates for your recruitment campaigns, and give you a competitive advantage over other programs within your market. 
Let's take a look at some examples of segmentation strategies that you can use in your affiliate recruitment campaigns.
4 Segmentation Strategies to Boost your Affiliate Marketing Program
1. Segment by the affiliate's target market 
If you have followed our instructions above, you should have some clearly defined user personas that fit into segments of your target market. Let's imagine that you sell sporting products and that you have identified three segments by age: Child Segment, Teen Segment, 'Adult Segment; here you're employing demographic segmentation. 
To recruit the correct affiliate for each segment, you will need to tailor your offers and content to reflect their audience's interests. For the Child Segment, you might wish to recruit publishers from parent and mum bloggers who review children's toys, for example. Whereas for your Teen and Adult Segments, influencers and players from the adventure sports sector or casinos are your target. 
These publishers will require different content as their target audiences are starkly different. Providing them with personalised resources will enable your affiliate to better market your products to their audiences and will show them that your interests are aligned. 
Creating a bespoke landing page with children's items and providing a discount code, for example, for 15% off on these items to Child Segment affiliates makes it easier for them to convey the value of your products directly to their audience. 
2. Segment by the Channel 
There are plenty of different channels that affiliates can use to market your product to their audience; social media, blogging and editorial content, display advertising, PPC, etc. The best affiliate marketers know their channel inside out, and they know how to sell on it. The thing is, if the audience isn't there, then they won't make any money on commission.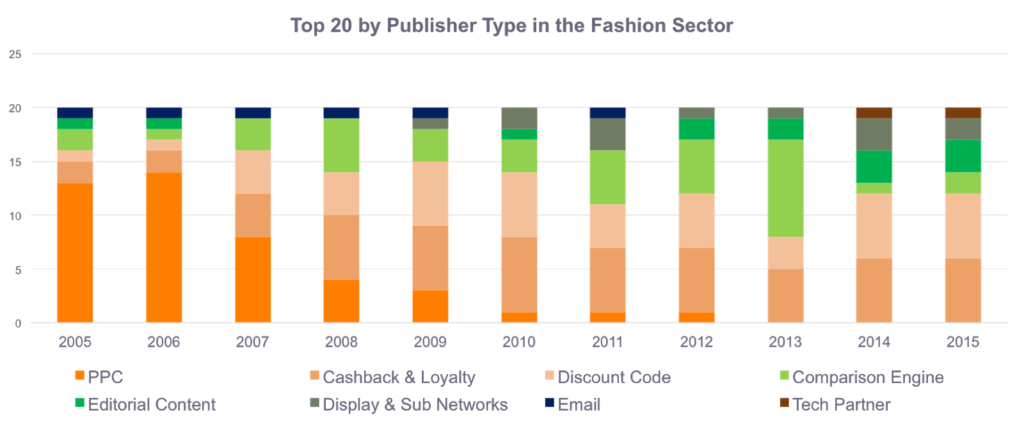 Again, this comes down to you knowing the behaviour of the target audience for your product, and understanding where they reside online and which affiliates can best reach them. 
Let's say that during your market research, you have discovered your product is attractive to teenage girls, an audience who predominantly reside on the social media platform, TikTok. Marketing your affiliate program to publishers who write blogs or use email marketing to sell would be a waste of your resources, wouldn't it? 
Researching the types of affiliate marketing that your target market responds to and their favoured channels, and launching a targeted campaign toward high-performing affiliates operating on these channels will yield the best results. 
Market segmentation is all about offering the right product, in the right place, at the right time to increase your likelihood of recruiting high-revenue affiliates.
3. Segment by location 
Affiliate marketing has opened up a global network of sellers to brands, both big and small, which is excellent! But to build and maintain relationships with international program partners, you must consider the different geographic factors that may impact your communication with them. 
Suppose you are an English speaking brand, for example, who wishes to enter the Asian-language market. Sending an outreach campaign with content in English to recruit influencers who speak Japanese will appear lazy. 
Take advantage of translation and CRM software that can easily automate your geographic segmentation. Customising your campaigns to suit the target publishers' language and time-zone is not only more professional but also, it will increase a publisher's likelihood of engaging with your offer. Also, you may need to consider commission rates and offer formats as this will vary based on the country the publisher works within.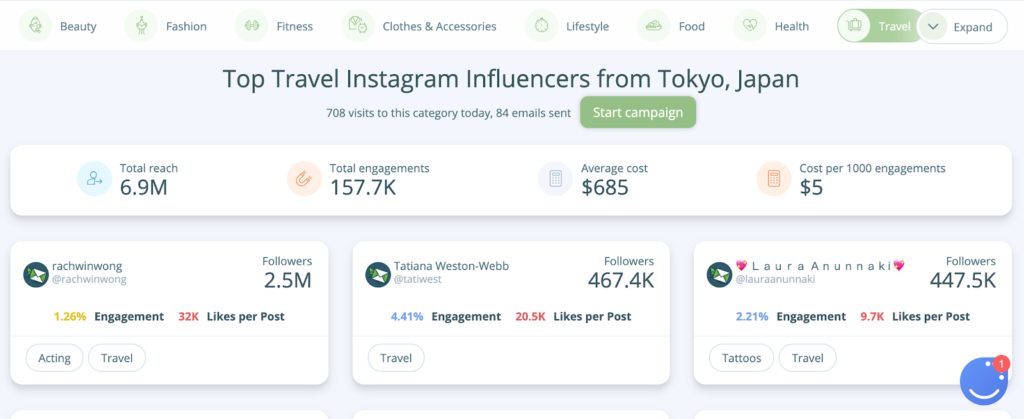 4. Segment by customer behaviour 
As a brand, you should be optimising your marketing strategy to ensure that by the end of their customer journey, your users are brand evangelists. Word-of-mouth is a well-established pillar of traditional marketing, and so too is offering some kind of reward in return for your customers' recommendations. 
The practice is also popular with consumers; 39% of respondents say monetary or material incentives such as discounts, free swag or gift cards significantly increase their chances of referring a brand to others. 
Why not try segmenting your audience-base with behavioural segmentation to offer your affiliate program to loyal customers. Approaching users who have made a purchase, use your product frequently and have seen success, or users who are particularly vocal in their praise of a product or service is a great way to recruit authentically enthusiastic affiliates.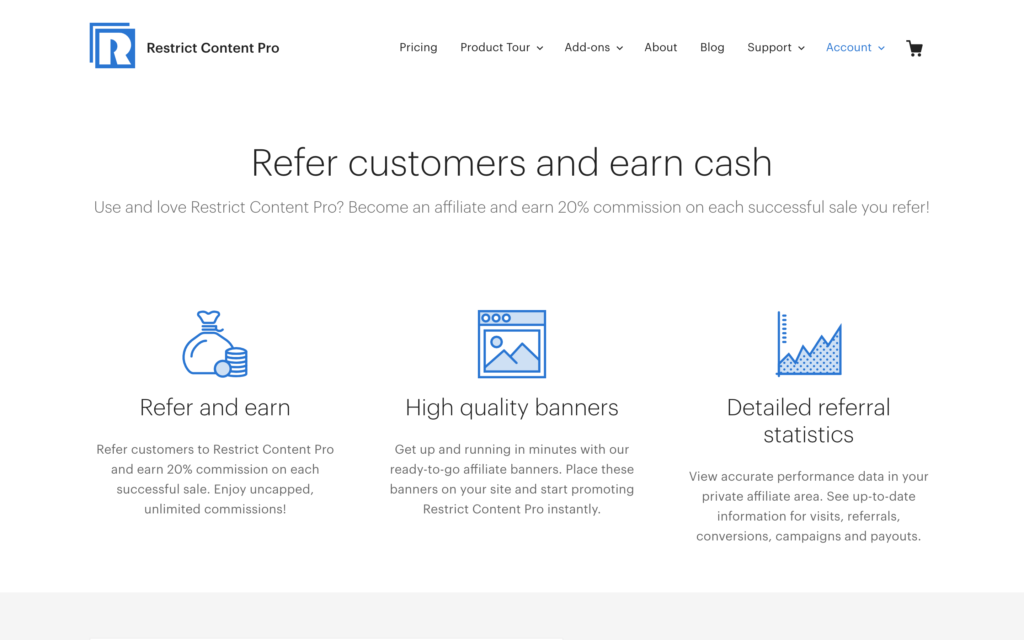 You can implement email marketing to contact users who meet your affiliate needs or serve them pop-ups on your website funnelling them toward a custom landing page that explains your program. 
Summing up 
According to affiliate program managers, as much as 80% of their time is spent on recruitment-related activities. Between identifying prospects, reaching out to them, and following up, there's a lot to handle. Meaning, there's little room for error and wasting time contacting publishers that aren't right for your brand. 
Market segmentation focuses your marketing efforts, ensuring that you only contact prospects that are likely to be successful in your affiliate program – creating a revenue stream for you and them.
Author Bio: Dominique Daly is a Content Marketing Executive for Hurree.co, the market segmentation company.