Welcome to the Rakuten Marketing affiliate program overview. We have compiled all of the information you need to know before joining the Rakuten Marketing affiliate program.
Rakuten Marketing Affiliate program overview
Rakuten Marketing (formerly LinkShare) is a global leader in integrated marketing solutions. While offering offices around the world, their integrated marketing solutions span affiliate, display and search. Thus, if you're interested in earning extra income from the media and marketing, check out their affiliate program below.
Industry
Media and Marketing
Product type
Digital services
Rakuten Marketing Affiliate program campaigns
Every affiliate program has its own campaign rules, and each one is important to consider when deciding whether the Rakuten Marketing affiliate program is the right choice for you to promote. The first step is to check accepted countries for the Rakuten Marketing affiliate program since each company has different market preferences. The second information to look for is the traffic source Rakuten Marketing accepts, which explains what platforms you can use to promote your business. The next step is to check Rakuten Marketing's cookie duration, displaying how long a cookie lasts from the last click. Last but not least, make sure you look into Rakuten Marketing's policy on explicit, religious, and political content.
Affiliate cookie duration
30 days
Accepted traffic source
Link and banner advertisements
Social media advertisements
Accepted countries
Worldwide
Explicit content
No
Religious or political content
Yes
Rakuten Marketing Commissions & payouts
Payouts are one of the most important factors to consider when choosing an affiliate program. The Rakuten Marketing affiliate program offers single-tier commissions, which means the affiliates earn commissions only on sales they generate. Moreover, the affiliate program offers a fixed commission structure, with a minimum payout of $50. If you want to know more details about Rakuten Marketing payouts, such as what payout methods they accept, please check out the specific information below or follow up with Rakuten Marketing Affiliates contact.
Multi level marketing
Commission rate
up to $30 per valid referral
Commission structure
Fixed commission
Payout frequency
Monthly
Payout methods
Paypal
Checks
Minimum payout
$50
Rakuten Marketing Affiliate Software
The Rakuten Marketing affiliate program uses the Rakuten Advertising affiliate software to manage its portfolio Worldwide.
Affiliate software
Rakuten Marketing Affiliate manager
How To Make Money With Rakuten Affiliate Program 2023 (For Beginners) | Tutorials by Manizha & Ryan08:06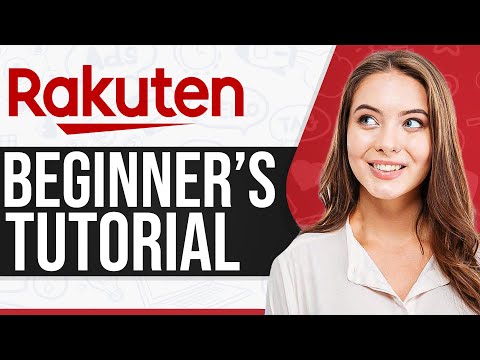 Tutorials by Manizha & Ryan
Topics
how to make money with Rakuten affiliate program
earning money through affiliate marketing
promoting Rakuten through social media and couponing groups
Video summary
The video discusses how to make money with the Rakuten affiliate program. Rakuten is a cashback platform that offers discounts and coupons for various items. To get started, users need to sign up and create an account. The focus of the video is on earning money through the affiliate marketing program. Users can earn $30 for every referral by inviting friends to join and spend at least $30 within three months. The video suggests promoting Rakuten through social media platforms and couponing groups. It also provides tips on targeting specific niches and avoiding issues with linking affiliate links on Facebook. By utilizing these strategies, users can earn a significant amount of money through Rakuten's affiliate program.
Build your own affiliate program
Start building an affiliate program today by signing up for our free 14-day trial.
Start 1-Month trial for FREE