What is manual approval?
Affiliate's entry can be approved in two basic ways. Through an automatic approval or a manual approval.
A manual approval is a process of accepting an affiliate as a member of an affiliate program. Every affiliate has to go through this process. Merchants look at each affiliate's application for entry to their affiliate program. There are also some elements that have to be checked and analyzed, for example affiliates financial status or identity and many more.
How To Get Approved For Affiliate Programs and Networks | VIDSociety10:14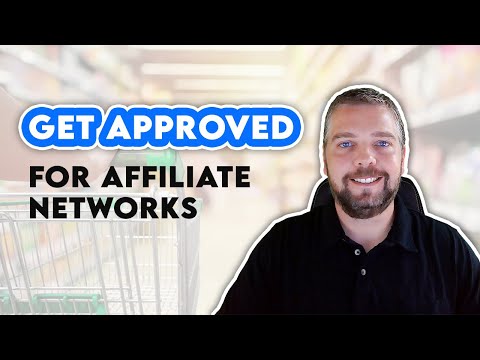 VIDSociety
Topics
Getting approved for affiliate networks
Proving that you are a real person
Explaining how you will drive traffic to the products you promote
Video summary
In this video, Chris discusses ways to improve your chances of getting approved for affiliate networks and individual vendor programs. He emphasizes the importance of proving that you are a real person by providing your Facebook profile, Skype ID, real email address, and real phone number. Chris also explains that it is crucial to explain in detail how you will drive traffic to the products you promote. He suggests giving specifics about your website, social media accounts, and proof of sales. Additionally, he recommends contacting the network or vendor before or after submitting your application to show your interest and establish a personal connection. While following these tips doesn't guarantee approval, they can greatly increase your chances. Chris shares his own experience as a successful affiliate marketer with millions of dollars in sales. However, he recently applied to an undisclosed network and doesn't reveal the outcome.
Frequently asked questions
Why is affiliate approval important for affiliate programs?

Affiliate approval is important because it allows affiliate programs to monitor the affiliates and ensure that they are following the program's terms and conditions. 

How can you get approved to an affiliate program?

In order to get approved to an affiliate program, you should have a well-developed website with quality content, a strong social media presence, and a track record of sales or leads.