What is direct linking?
Direct linking is a method of linking straight to an affiliate's offer without any other parameters in the URL. Post Affiliate Pro has a great feature – DirectLinks, which allows it to you. It is easy and simple to set it up and it brings some advantages too.
This method is the best way to raise your position on Google and it is an awesome SEO technique. 
Visitors do not know, that they click on an affiliate's link and that they earn commissions from this. They will not recognize it.
Affiliate Marketing Direct Linking 😱 | AffilioHero06:53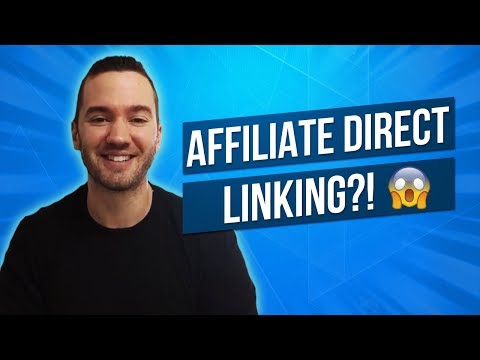 AffilioHero
Topics
Direct Linking
Affiliate Marketing
Indirect Linking
Video summary
In this video, the speaker discusses the controversial topic of direct linking and affiliate marketing. Direct linking is when you send your traffic straight to your affiliate link or the sales page, while indirect linking involves sending traffic through a bridge page. The speaker argues that the common advice of never direct linking is bad because there are times when it can be beneficial. However, there are also times when you shouldn't direct link, such as when it is not allowed by the advertising platforms or the affiliate offer. The speaker also highlights the advantages of building an email list and the importance of considering factors like sticky cookies and pre-sold audiences when deciding whether to direct link or not.
Frequently Asked Questions
How direct linking works?

Direct linking is a method of internet marketing that allows affiliates to link straight to a product page without changes in the URL.

How can I get a direct link?

In order to get a direct link, you need to join an affiliate network and get it from the merchant.