What is a data feed?
Data feed is a big file that contains information about merchant's products and services. It is like a large database, that includes descriptions, images, links, pricing and much more. Normally it is in CSV or XML format.
Data feeds are created by merchants for affiliates. It should help them with promoting merchant's products or services. It is possible for affiliates to create individual pages or insert their information about products to this data feed. Merchants can deliver it to affiliate via email or server.
Data feed: XML or CSV - what's the difference? (Dropshipping) | Megamo05:16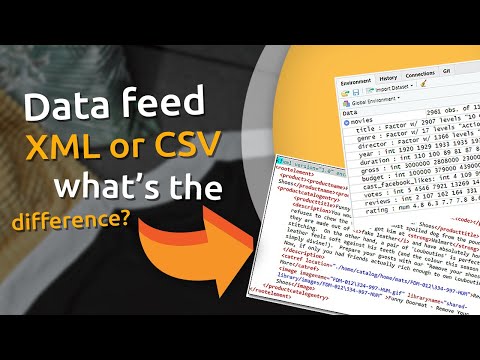 Megamo
Relevance of data feed for affiliate marketing
Data feeds play a crucial role in affiliate marketing, serving as a bridge between advertisers (merchants) and affiliates (publishers). Here's how data feeds are related to affiliate marketing:
Product listings: Advertisers use data feeds to provide affiliates with up-to-date and accurate product information. This ensures that affiliates have the most current details about the products they are promoting, including prices, descriptions, and availability.
Automated content creation: Affiliates can use the data feed to automatically generate content for their websites, such as product listings, comparison tables, or curated collections. This automation saves time and effort for affiliates while ensuring that the content remains consistent and relevant.
Dynamic creatives: Data feeds enable the creation of dynamic creatives, such as banners or ads that display specific products based on user preferences or behavior. This personalized approach can improve engagement and conversion rates.
Tracking and attribution: Data feeds often include unique product identifiers or SKUs (Stock Keeping Units), which help with tracking and attributing sales to specific affiliates. This enables accurate commission calculation and ensures fair compensation for affiliates' efforts.
Niche specific marketing: Affiliates can filter the data feed to focus on specific product categories or niche markets, tailoring their promotions to target audiences with particular interests.
Data feeds come in various formats and delivery methods, including CSV/Excel files, XML feeds, JSON feeds, API feeds, email feeds, and hosting on dedicated servers or FTP. Advertisers provide affiliates with product information, prices, descriptions, and other attributes through these data feeds. Affiliates can use the feeds to import data into their systems, create product listings, generate dynamic content, and track real-time updates.
Each type of data feed has its advantages and may be chosen based on factors such as the complexity of the product data, the frequency of updates, and the technical capabilities of the affiliates. Regardless of the format, data feeds serve as a critical tool in affiliate marketing, enabling affiliates to promote products effectively and accurately.
Frequently Asked Questions
What are the types of data feeds?

There are many types of data feeds, but some of the most common are RSS feeds, Atom feeds, and XML feeds.

How can I create a data feed?

Some tips on how to create a data feed include using a data management platform to automate the process, using an API to connect to data sources, and using a data visualization tool to help make the data more understandable.