The 8-Figure Landing Page Your Lead Generation Business Needs | Affiliate World Conferences03:51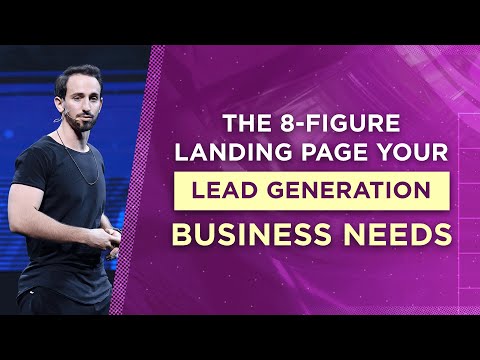 Affiliate World Conferences
Topics
Plant affiliate marketing
Owning the customer
Customer education
Video summary
The video discusses the example of a plant affiliate that offers succulents as a product and how owning the customer can lead to a successful business. The speaker breaks down the steps this plant affiliate takes to educate customers on taking care of their plants, and how this results in affiliate commission and a paid Facebook community. The example demonstrates how an affiliate can build a successful business by owning the customer.
Dig Deeper
Introduction
Have you ever wondered how to increase your affiliate marketing profits? In this blog post, we will discuss a unique example of affiliate marketing that generates an eight-figure business!
The Example
The example we will discuss is a little plant company that sells succulent plants. This company has evolved its advertising strategy from ad > product or ad > advertorial > product to creating an educational and supportive pre-sale page.
The Pre-Sale Page
The pre-sale page is where the customer is educated and provided with additional options before being directed to buy the product. In this particular example, the succulent company created a step-by-step PDF on how to take care of succulent plants. This PDF included affiliate links to the specific products needed to take care of the plants and other similar products as alternatives.
The Impact on Affiliate Marketing Industry
This example is unique in the affiliate marketing space, and it shows the importance of creating a supportive and educational pre-sale page. The Garden company has turned its succulent plant sales into an eight-figure business. By owning the customer data, their lifetime value has gone up, and they have become the knowledge reference in the succulent space.
Conclusion
Affiliate marketing strategies that create a pre-sale page can have a massive impact on profits. By educating and supporting customers, you can increase your customer base, lifetime value, and become a trusted reference in your market space.