A Complete Marketing Strategy In 3 Minutes | GaryVee03:11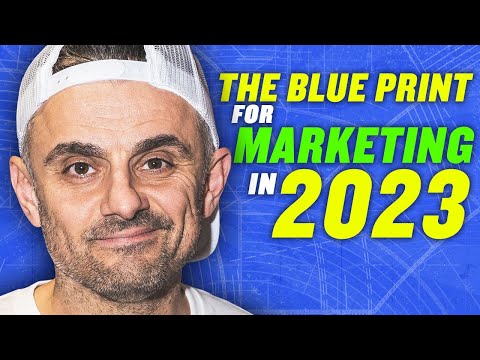 GaryVee
Topics
Social brand building
Consumer segmentation
Platform allocation
Video summary
The video discusses the framework for social brand building and building businesses. The first step is to determine what the brand stands for and the business objectives. Next, 40 to 50 consumer segmentations are created. The speaker emphasizes the importance of understanding the platforms and choosing the right ones to allocate resources to. The creative and strategy team then starts working on posting against the framework. The post creative strategist looks at feedback and helps make the machine smarter. The use of proxies helps to refine the cohorts based on consumer sentiment and intent.
Dig Deeper
The Framework for Social Brand Building
Building businesses through social brand building requires a clear understanding of what the brand stands for and the business objectives. This is followed by creating 40-50 consumer segmentations, each with real teeth. The framework includes understanding pack platforms and culture, understanding what the platforms do, and allocating marketing dollars to the right platforms.
Impact on Affiliate Marketing Industry
The impact of social brand building on the affiliate marketing industry is significant. It requires a focus on consumer cohorts with real teeth and a deep understanding of the platforms. Brands that succeed in social brand building allocate their marketing dollars to platforms where their audience is active rather than spending on expensive TV spots.
The Role of Post Creative Strategist
Post Creative Strategist (PCS) is responsible for looking at all the qualitative feedback, analytics, and media team feedback to make the machine intelligent like a half-pregnant AI. The team becomes smarter through the work and starts looking at proxies. The viral creatives become a brief for more efficient and effective work.
Audience Cohorts Are an Accordion
Audience cohorts are not set in stone and can be expanded or contracted as needed. When affirmation is lacking, some audience cohorts can be eliminated, and others can be created to double down on the truth of the consumer rather than board group audacity.