What is cookie tracking?
The crux of affiliate marketing is tracking the whole customer journey from the moment the customers first visit a merchant´s website to the moment they complete the desired action (purchase, subscription, etc.) and to the correct affiliate being awarded a commission.
To do this, Post Affiliate Pro makes use of cookie tracking. This method of tracking utilizes the so-called cookies, which are data or text files stored in the computer by a website. We recognize two types of cookies, 1st party (which store customer analytics data on the website the customer is visiting) and 3rd party cookies (also known as tracking cookies). Tracking cookies collect data about users´ preferences and online behavior for marketing and advertising purposes.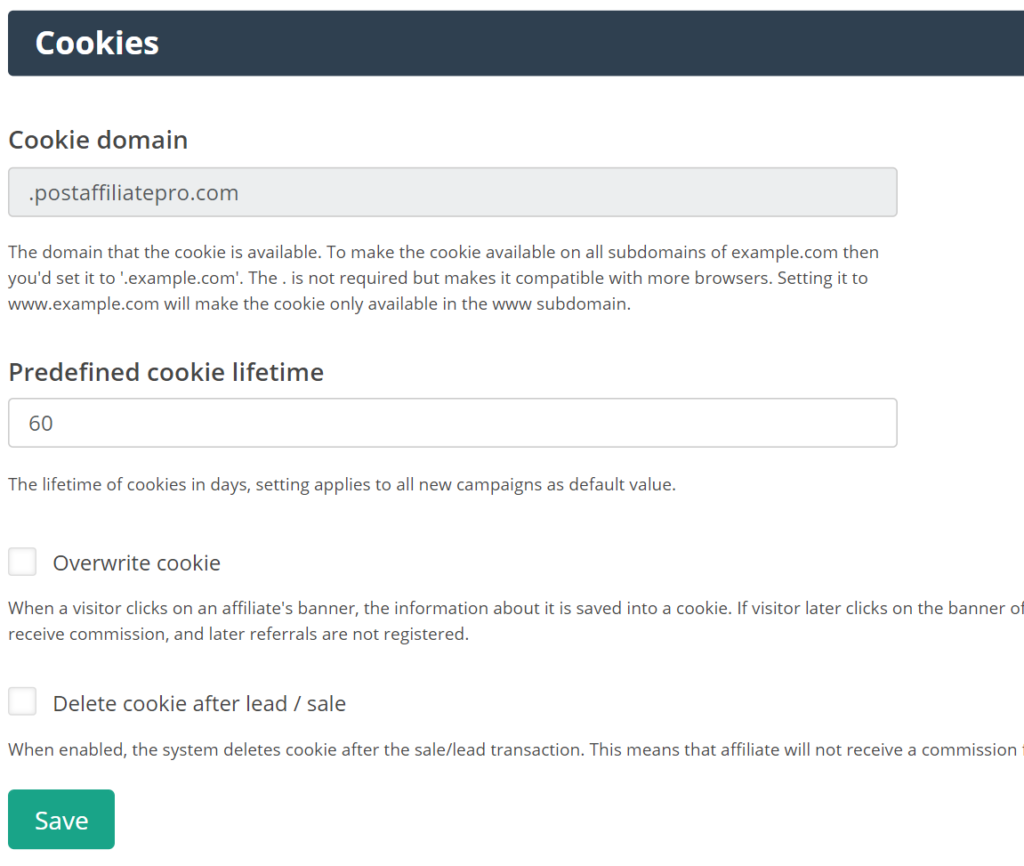 How does cookie tracking work in Post Affiliate Pro?
Post Affiliate Pro creates multiple cookies, the most important from the tracking perspective is the PAPVisitorId, which stores the ID of the website´s visitor. Once the visitor clicks on the affiliate banner and they are relocated to the target URL, the visitor ID, along with other information, is saved in the Visitor Affiliate section of the software. The user´s browser creates three different records to make sure this tracking ID isn´t lost, a 1st and 3rd party browser cookies, and an HTML 5 local storage object.
When it comes to the cookie lifetime, it is up to the merchant how they set their cookie expiration date. The affiliate is rewarded a commission only if the desired action has been performed within the allocated time.
Within this period, the visitor doesn´t have to go through the affiliate´s banner again, they merely have to purchase a product/service from the merchant´s page. The affiliate is still rewarded if this action has been performed within the valid cookie period.
In Post Affiliate Pro, it is by default 60 days, but it can be changed for each campaign.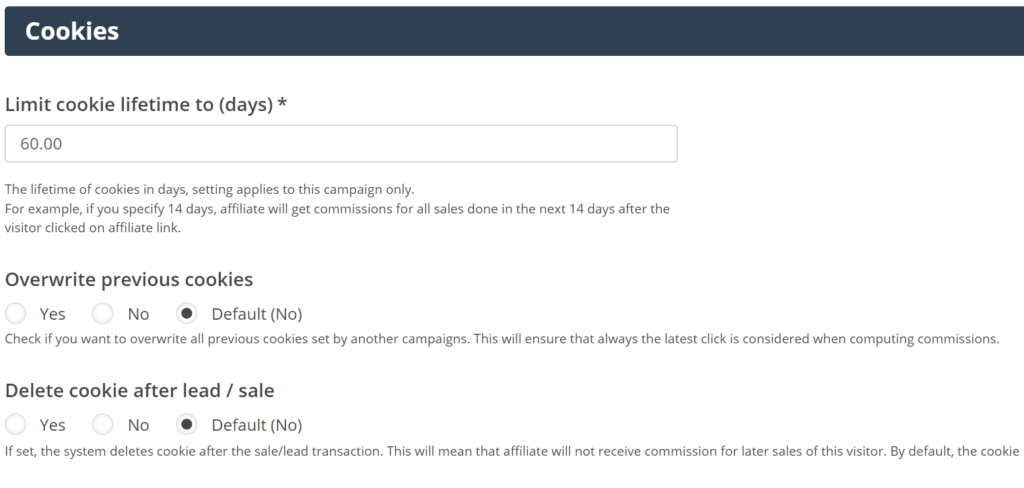 Benefits of cookie tracking
There are many benefits to 3rd party cookies. For example, cookies that follow a user around the web allow them to gain access to pre-filled addresses on order forms.
Here is a short list of benefits that cookie tracking brings to your business:
Retaining previously entered data for the auto-complete function. Customers are spared having to type out all of their billing information when purchasing on your website.
Recording user activity and saving user preferences. Users get to see personalized advertisements that show products they previously demonstrated interest in.
Stored data. Tracking cookies collect more data than 1st party cookies, which enables you to use a variety of online advertising methods.
Ad retargeting. Retargeting works across social media platforms, email, forums, etc. The users are shown ads on other websites for your products/services they previously displayed interest in.
Why use cookie tracking?
The ability to track traffic your affiliates bring to your website has become a core need for any digital marketer. Post Affiliate Pro is sophisticated tracking software that makes managing affiliate marketing easy and offers a ready solution for flawless affiliate tracking.
Third-party cookies are used frequently in affiliate marketing. Affiliate partners are provided with a unique link. Using a tracking cookie, you can tie conversions back to the affiliate who promoted the URL. The data collected by 3rd party cookies can help you build accurate customer profiles and compensate your affiliate partners fairly.
Try Post Affiliate Pro Now
We offer the best tracking methods to fulfill all your affiliate marketing needs.
Free 30-day trial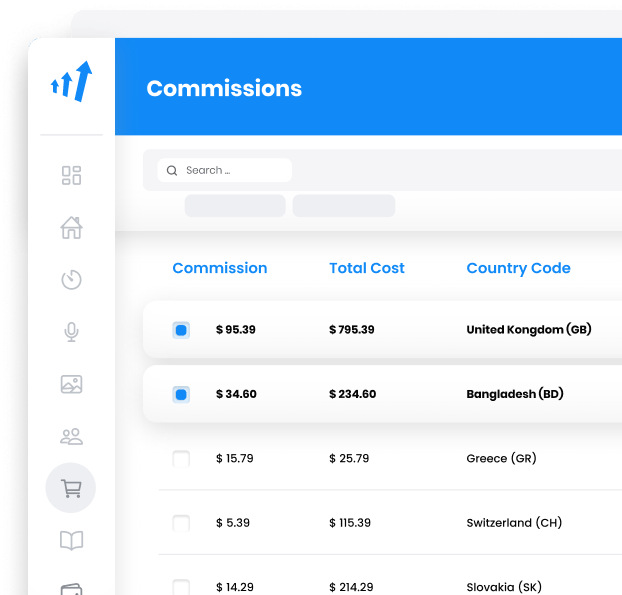 Frequently asked questions
Can I track transactions for the first or last affiliate that referred the customer?

Overwrite cookies is the option that determines if the link of the first or last affiliate that referred a customer is taken into consideration. This option can be disabled or enabled according to the merchant´s wishes. Find out how to set up this option for yourself in our Cookie settings article.

Can I track without using cookies?

Post Affiliate Pro offers several tracking options. One of them is cookie tracking, but if this is for some reason unavailable, tracking can be also done through Pixel tracking, tracking by IP, tracking API, and in some cases Offline tracking.