What are action commissions?
The Action Commissions feature allows you to define actions that determine when commissions will be paid, such as "per action," "per click," and various other "per" scenarios.
Most affiliate software limits you to only being able to track sales or leads. Post Affiliate Pro allows you to track ANY action and pay commissions per action (CPA) to your affiliates.

This way you can set up commissions, including per user registration, per download, per specific page visit and more.

You can create an unlimited number of per action commissions in every campaign, giving you the ability to track the moves of virtually every visitor.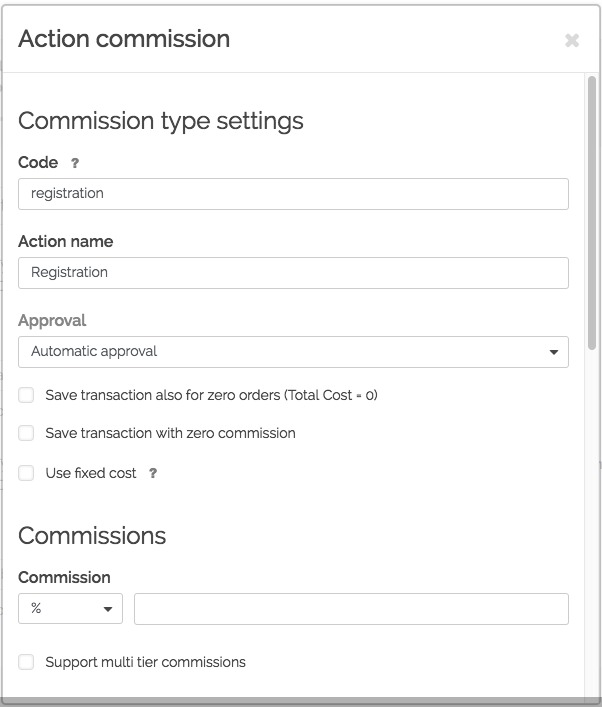 How are action commissions useful to merchants?
Affiliates are motivated by their commission rate. As a merchant, it is your responsibility to keep your affiliates engaged. Regulation of commission rates is an effective way to motivate affiliates as well as drive sales. This will encourage affiliates to come up with creative promotional strategies for your product. Affiliates do everything possible to ensure the action required for commissions is taken by their visitors. But commissions don't always translate into sales. To earn a commission, you could just have to click on the link. These requirements can be set by the affiliate marketer in Post Affiliate Pro.