Hello, Post Affiliate Pro community! We've been hard at work throughout September, implementing new features, making system improvements, and squashing bugs. Here's what's new and improved:
Streamlined referral ID customizations – one place, zero hassle!
Imagine having all those plugins for customizing affiliate referral IDs in one convenient configuration screen. Well, that's precisely what we've done! Now, in your merchant panel, head to Affiliate signup > Fields tab to find this streamlined feature. No more collisions between old plugin customizations. It's all about simplicity and efficiency in one place.
Commission groups search option – find affiliates in a flash!
Finding which commission group an affiliate belongs to is now a breeze. Simply hop over to the Commission Groups tab and use the new affiliate search option. No need to dive into individual affiliate accounts anymore – it's quick and easy!
Coupon banner clarity – info at your fingertips!
Ever wished for a little more information about coupon banners? Your wish is our command! The banner description of the coupon banner will now be right there in the affiliate panel. And yes, it can be included in affiliate email notifications too. Make sure your affiliates always have the info they need!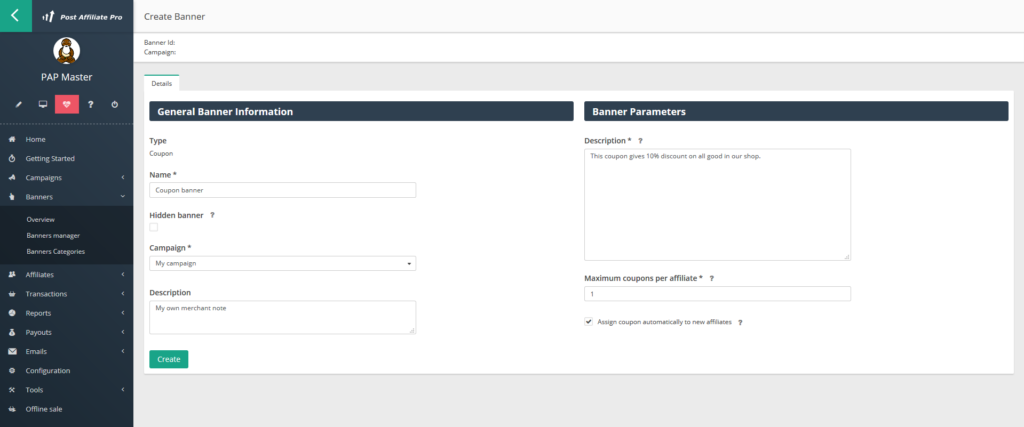 Pay affiliates with precision – custom filter support!
We know details matter when it comes to payouts. That's why we've added support for using the Campaign ID as a custom filter on the Pay Affiliates screen. Your payment processes just got even smoother.
"Extra bonus" variables in emails – a communication win!
We've spruced up our email templates to include a handy, but optional, variable for commissions of the "Extra bonus" type. Communicating and reporting these bonuses to your affiliates has never been easier.
Refund processing options – your choice, your comfort!
Based on your valuable feedback from last month, we've added an option that lets you choose how to process refund requests. You can either stick with the old-school way (of creating a new negative commission type) or embrace the new method introduced in August (simply declining commissions). The choice is yours!

Sale tracking codes – automatic approval option!
You're in control! We've introduced the option to enable automatic approval of Affiliate Sale Tracking Codes for your affiliate program. Streamline your processes effortlessly.
Coupon assignments alert – stay in the loop
Get ready for real-time updates to keep your affiliates informed! Whenever you assign your affiliates a new coupon, an email notification will land in their inbox. If they don't want the alerts, no worries – there's a setting for that too. It's all about flexibility!
ConvertKit connection – seamlessly sync up!
Exciting news! Post Affiliate Pro now integrates seamlessly with ConvertKit through a brand-new plugin. Easily register new affiliates into your ConvertKit account as subscribers. It's all about making life smoother for you!
Unlock a world of possibilities with our industry-leading affiliate tracking software.
Don't miss out on the opportunity to boost your sales and grow your business. Join businesses who trust Post Affiliate Pro to manage their affiliate marketing.
Try today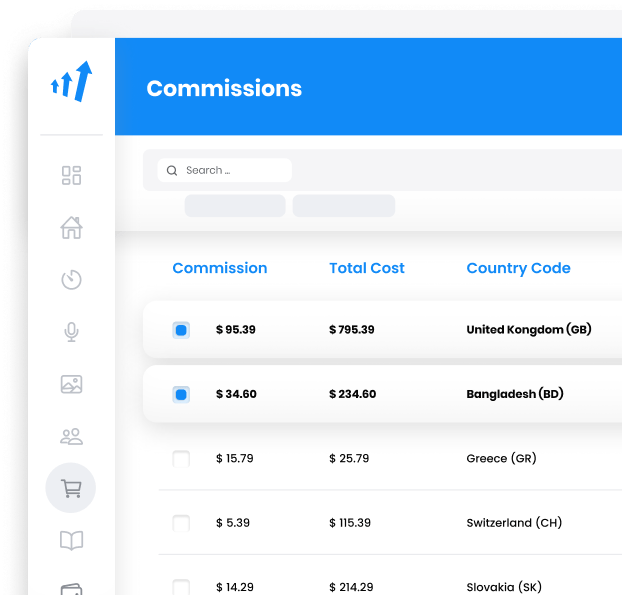 We hope these updates make your Post Affiliate Pro experience even more smooth and effortless. Your continued support and contributions to our software development mean the world to us. Stay tuned for more fantastic announcements and improvements coming your way next month!