What is a page authority?
Page authority is a score that determines how high will the web page appear on search engine result page (SERP). This metrics is provided by Moz.
Page authority is based on various other statistics, such as Mozscape web index, link counts, MozRank and MozTrust.
The ranking is a number between values of 0 to 100. It is a comparative score, so you can not surely tell whether the page's ranking is good or bad. But overall higher Page Authority means that it should score better in the search results.
How To Increase The Authority Of Any Website | FATJOE07:58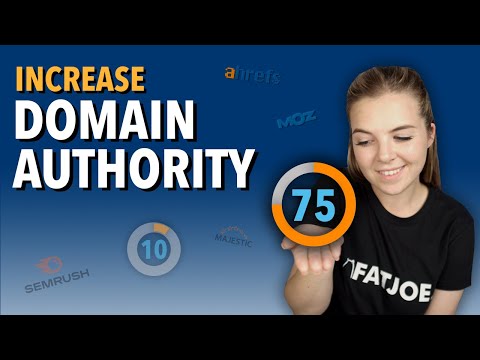 FATJOE
Topics
authority metrics
website ranking
improving authority
Video summary
This video discusses authority metrics for websites and how they are used in SEO. It explains that authority metrics, such as Moz's domain authority and Ahrefs domain rating, measure how authoritative a website is but do not directly contribute to a website's ranking ability. The video provides tips for improving a website's authority, including optimizing on-page content, building quality backlinks, learning from competitors, and building brand equity. It emphasizes that authority scores are relative and depend on the niche and competition. The video also mentions other authority metrics, such as Majestic's trust flow and SEMrush's authority score, but advises using them as a guide rather than relying solely on them. Overall, the video highlights the importance of optimizing a website based on Google's ranking factors to naturally increase authority scores.
Frequently Asked Questions
How can I increase page authority?

There are many ways to increase page authority such as publishing high-quality content on your site, having clean and effective website architecture, obtaining quality backlinks and promoting your website through social media and other channels.

What is a good page authority?

A page authority score of above 50 is generally considered to be good. However, relative to the size of the site and the competition, lower scores could also be considered good.

How can I influence page authority?

Some methods for improving page authority include optimizing on-page factors such as title tags, meta descriptions, and body copy. It is also necessary to build high-quality inbound links and leverage social media.