What is a link cloaking?
The link cloaking is a black hat SEO technique used by some affiliates. They are hiding the true destination of hyperlink by making a short and pretty looking URL from a long one. The short URL impresses the visitors and by clicking on the link they are transferred to another website.
The link cloaking is provided because it is a friendly practice for a visitor, affiliate identity is hidden, it boosts a quality score and much more. Nevertheless, it is still a black hat technique.
How To Cloak Your Affiliate Links For Free | The Affiliate School10:32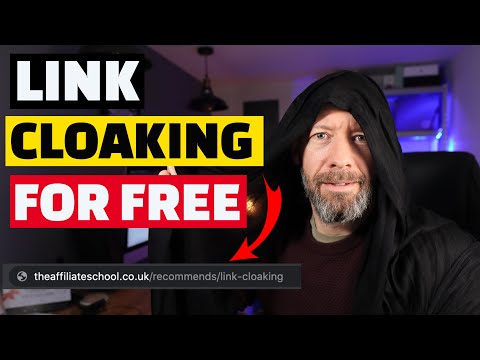 The Affiliate School
Topics
affiliate link cloaking
WordPress plugins
link redirects
Video summary
This video provides a tutorial on how to cloak your affiliate links for free using a simple website set up on WordPress and a free plugin. The benefits of cloaking your links include making them nofollow for SEO purposes, tracking link clicks, and fostering more trust with branded links. The two recommended plugins for link cloaking are Pretty Links and Thirsty Affiliates, with Thirsty Affiliates being the preferred choice for its functionality and ease of use. The video also discusses the different types of redirects, with a focus on using a 301 or a 302 redirect for cloaking affiliate links. The importance of complying with Amazon's terms of service when cloaking links is also highlighted, with instructions on how to set up Thirsty Affiliates to avoid violating those terms.
Frequently Asked Questions
What does link cloaking do?

Link cloaking is a black hat SEO technique used to hide the true destination of a hyperlink.

How can I find cloaked links?

There are many ways to find cloaked links such as examining the source code of a website, using website scanners, and using SEO techniques to find hidden links.

Should you cloak affiliate links?

It is not necessary to cloak affiliate links.