What is deep linking?
Deep linking is linking visitors directly to a specific web page on the merchant's website, that they are interested in. It is not a merchant's homepage. It can be a specific information page or a product page.
Deep linking increases your chances of changing a guest into a sale and it raises a customer satisfaction. By deep linking you make it easier and faster for customers, because you transfer them straight to the specific page. Customers find the information they are looking for more easily.
What is Deep Linking? Learn How it Works (Boost CX & App Conversions) | AppsFlyer01:39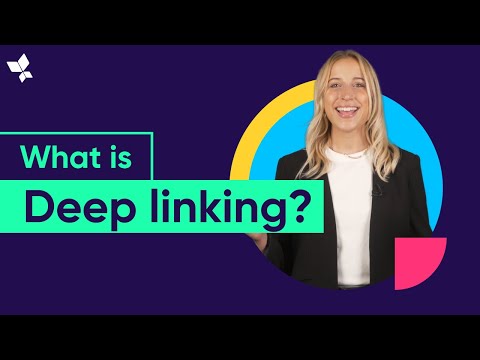 AppsFlyer
Topics
deep linking
benefits of deep linking
how deep linking works
Video summary
In this video, we discuss deep linking - what it is, how it works, and the benefits of using it. Deep linking is the action of delivering users to specific in-app content from wherever they are online. Examples of deep linking include directing users back to checkout from an abandoned cart email and directing users to download the app from a QR code on a physical object. Deep linking works by using a deep linking engine to create two journeys: one for app users and one for non-app users. App users seamlessly travel to the in-app content, while non-app users first download the app and then are directed to the intended in-app content. Deep linking helps improve the customer experience, boost app conversions, and increase engagement and retention. To drive app growth, deep links can be added to mobile web banners and campaigns.
Frequently Asked Questions
How deep linking works?

Deep linking allows for the creation of links that point to a specific web page within a website.

What is mobile deep linking?

Mobile deep linking allows users to be taken directly to a specific page within a mobile app, rather than simply opening the app to the home screen.