What is a daily budget?
A daily budget is a setting, that allows you to define the highest limit of a spent money for a certain marketing campaign for each day. In the moment, when the daily budget is reached, all advertisement and promotional material stop showing for that day.
The daily budget does not have to be same every day. It is possible to raise the budget when the campaign is very popular. Daily budget is a great way to have control over merchant's cost per marketing campaigns.
Planning your marketing budget in 6 steps FOR NEWBIES | AliDropship06:04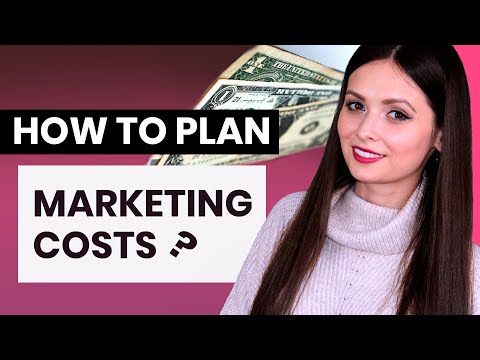 AliDropship
How does the daily budget work?
When setting up an affiliate marketing campaign, advertisers often have the option to define a daily budget for the campaign. This budget represents the total expenditure they are comfortable with for that particular campaign in a 24-hour period.
Once the campaign is live, the affiliate marketing platform or advertising network monitors the spending in real-time. As the campaign runs and attracts traffic or generates leads, the platform keeps track of the costs incurred by the advertiser throughout the day.
Impact on campaign visibility
When the daily budget is reached, the affiliate marketing platform or network will automatically pause or stop displaying the advertisements or promotional material associated with that campaign for the remainder of the day. This prevents the advertiser from overspending and exceeding their daily budget.
Advantages of using a daily budget
Cost control: The primary advantage of setting a daily budget is cost control. Advertisers can define the maximum amount they are willing to spend each day, preventing unexpected or excessive costs.
Testing and optimization: By setting daily budgets, advertisers can experiment with different campaigns or marketing strategies without risking large sums of money. It allows them to test the effectiveness of campaigns before committing to significant budgets.
Performance monitoring: Daily budgets help advertisers monitor the performance of their campaigns on a daily basis. They can assess the return on investment (ROI) for each day and make data-driven decisions to optimize their spending and strategies.
Consistency: Setting a daily budget helps maintain consistent spending throughout the duration of a campaign. This ensures a steady flow of leads or traffic without sudden fluctuations in costs.
In summary, a daily budget in affiliate marketing is the maximum amount of money an advertiser is willing to spend on a specific marketing campaign each day. It provides cost control, allows for testing and optimization, and ensures consistent spending throughout the campaign's duration. By defining a daily budget, advertisers can effectively manage their expenses and measure the performance of their affiliate marketing efforts on a daily basis.
Frequently Asked Questions
How do you create a daily budget?

You can set your daily budget to the maximum amount of money you want to spend on advertising each day. Once that limit is reached, all advertising material stops showing for the day.

How can I decide on an average daily budget?

In order to decide on an average daily budget, you can use tools like Performance Planner to help you figure out the most optimal advertising spend.

How can I calculate the average daily budget from a monthly amount?

To calculate the average daily budget from a monthly amount, divide the monthly amount by 30.4.