What is chargeback?
A chargeback is a situation when a product is returned or sale is unsuccessful. Affiliate normally earn money for every sale or lead. But when this situation happens, merchant deduct the amount of money the affiliate got for this sale from the affiliate's commission.
Chargeback is also a type of online consumer protection. Bank or company often requests money from the merchant's bank. But there are many ways of reducing the number of chargebacks. Merchant has to watch out for multiple orders, bulk orders, purchases made with many tries and more.
Chargebacks - What are they? | EBizCharge03:01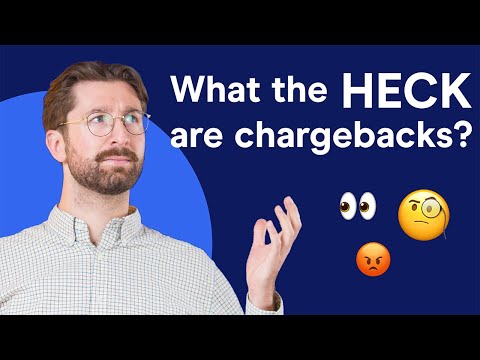 EBizCharge
Understanding chargebacks
In the realm of online transactions and affiliate marketing, chargebacks are a concept that both merchants and affiliates should be familiar with. Chargebacks occur when a customer initiates a dispute, leading to a reversal of a credit card transaction. In simpler terms, it's like a refund, but instead of going through the merchant's standard return process, the transaction is contested directly with the issuing bank.
The most common reasons for chargebacks include unauthorized transactions, fraudulent activity, goods not received, or unsatisfactory products or services. When a customer encounters one of these issues, they may choose to bypass the merchant and go straight to their bank to request a chargeback.
For affiliates, chargebacks can have a significant impact on their earnings. Affiliates usually earn a commission for every successful sale or lead they generate for the merchant. However, when a chargeback happens, the merchant has to refund the customer, and as a result, the revenue from that sale is reversed. To recoup this refunded amount, the merchant typically deducts the corresponding commission from the affiliate's earnings.
While chargebacks are an essential consumer protection mechanism, they can sometimes be misused or exploited by dishonest customers. For instance, some customers may intentionally request a chargeback after receiving the product or service, effectively getting it for free while causing financial strain to both the merchant and the affiliate.
To minimize the occurrence of chargebacks, merchants and affiliates should take preventive measures. Providing clear product descriptions, offering excellent customer service, and ensuring secure payment processing can reduce the likelihood of disputes. Additionally, promptly addressing customer concerns and promptly processing refunds, if necessary, can help prevent chargebacks from escalating.
In the event of a chargeback, both merchants and affiliates need to follow proper procedures to resolve the issue. Merchants should be proactive in communicating with the customer to understand the reason for the dispute and offer resolutions where possible. Likewise, affiliates should collaborate with merchants to address any concerns raised by customers and work towards preventing similar issues in the future.
Frequently Asked Questions
How does a chargeback work?

A chargeback is a transaction that is returned to the cardholder by their issuing bank. This usually happens when the cardholder disputes a charge with their bank. The bank will then investigate the claim and determine whether or not to refund the cardholder.

How long does a chargeback take?

A chargeback generally takes about 30 days.