What is bookmarking?
Save your favorite web page or your frequently visited websites for later. Bookmark and add them automatically to your favorites. It is easy with the feature – Bookmarking.
One type of bookmarking is social bookmarking. It allows users to add, edit, organize or share bookmarks of documents and add tags to each submission. People can find everything easier. Social bookmarking can be also a good strategy for affiliate marketers. It helps with getting more traffic.
Do social bookmark links work for SEO? | Julian Goldie SEO06:09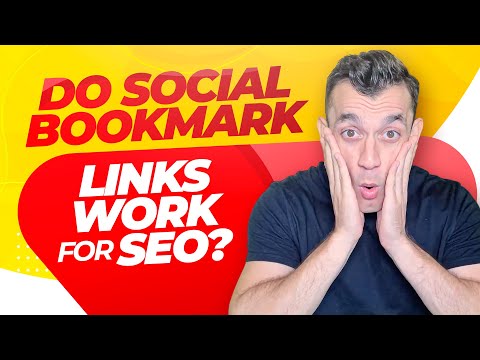 Julian Goldie SEO
Topics
Social bookmarking as a link building strategy
The drawbacks of social bookmarking
The Skyscraper Technique and editorial links
Video summary
In this video, the speaker discusses social bookmarking as a link building strategy. They explain that using social bookmarking for backlinks is outdated and can actually harm your site's rankings. Google views this practice as spam and may penalize your site. The speaker recommends focusing on building a natural backlinks profile through strategies like the Skyscraper Technique, which involves creating high-quality content and reaching out to website owners for editorial links. They also emphasize the importance of social media in SEO, but caution against spamming social bookmarking sites. Instead, they recommend building a real audience and focusing on engagement metrics like likes, comments, and followers.
Frequently Asked Questions
Why use social bookmarking?

Social bookmarking can be a useful way to organize, share, and discover online content. It can also help build online relationships and collaborate with others.

How can I benefit from social bookmarking?

You can benefit by tagging and saving your favorite websites, making it easy to access them later and share them with others.

Why is bookmarking important?

Bookmarking is important because it allows you to save websites that you want to visit again in the future. It also helps organize your favorite websites and share them with others.