What is blacklist?
Some placements do not produce a profit. Every company has unprofitable placements or spam emails. Blacklist is a list or collection of them. There are different types of Blacklists.
Every dubious IP address, that distributes spam is added to this Blacklist. Messages from these IP addresses are blocked or transferred to the spam folder. Blacklist prevents from dangerous web pages, viruses or malware.
Learn more about whitelist, which is opposite of the blacklist.
How to avoid email blacklists | Woodpecker.co05:22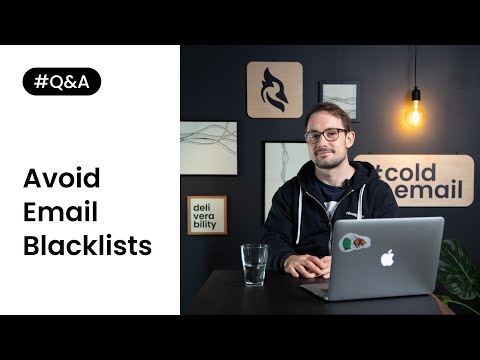 Woodpecker.co
The impact of being blacklisted
Being blacklisted can have severe consequences for affiliate marketers. When an affiliate gets blacklisted, they are typically banned or restricted from participating in specific affiliate programs or networks. This restriction means they can no longer promote certain products or services associated with those programs, leading to potential loss of earnings.
Moreover, being blacklisted tarnishes an affiliate's reputation within the affiliate marketing community. It can create mistrust among other affiliates, advertisers, and affiliate networks, making it difficult for the blacklisted affiliate to collaborate with reputable partners in the future. The negative impact on their credibility and relationships can hinder their growth and success in the affiliate marketing industry.
Avoiding Blacklisting:
Preventing blacklisting is crucial for maintaining success in affiliate marketing. Here are some essential tips to avoid being blacklisted:
Compliance and transparency: Always adhere to the rules, guidelines, and terms set by affiliate programs and networks. Transparency is key, so be honest about your promotional methods and sources of traffic.
Quality traffic: Focus on driving high-quality and relevant traffic to the advertiser's website. Avoid using fraudulent methods or low-quality traffic sources that could raise suspicions.
Authorized promotion: Obtain proper permissions and approval from advertisers before promoting their products or services. Unauthorized promotion can lead to blacklisting.
Avoid deceptive practices: Steer clear of deceptive practices, such as misleading claims or false advertising. Be genuine and provide accurate information to your audience.
Monitor and adjust: Regularly monitor your performance and metrics. If you notice any issues or concerns, take immediate action to rectify them.
Build trustworthy relationships: Nurture positive relationships with advertisers and affiliate networks. Good communication and reliability go a long way in building trust.
Frequently Asked Questions
What is an example of a blacklist?

A blacklist is a database of email addresses, IPs, or domains that are considered dangerous or illegitimate.

What happens if you get on a blacklist?

Depending on the context, being on a blacklist could mean that a person or organization is barred from some kind of activity, or that they are considered to be untrustworthy.