How Many Passionate People Should You Recruit in Your MLM Affiliate Program? | ShoutOut01:55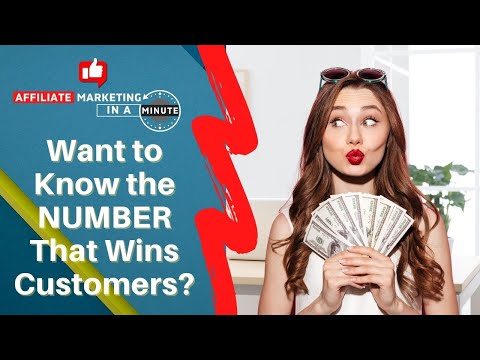 ShoutOut
Topics
Affiliate Marketing
Quality over Quantity
Engaged Social Media Audience
Video summary
The video discusses the importance of quality over quantity when it comes to signing people up to your affiliate program. Successful clients have a relatively small number of affiliates, between 25 to 400 people, who are actively involved in their niche and already love and use their products. It is also important to attract affiliates with a highly engaged social media following. Dubious tactics such as offering discounts or major prizes are not effective in attracting quality affiliates.
Dig Deeper
Focus on Quality over Quantity when Signing up Affiliates
Affiliate marketing is a proven strategy to increase sales and gain more customers. However, the number of affiliates you need in your program is not determined by the amount of people you can bring in, but by their quality. According to successful clients, the optimal number of affiliates in a program is between 25 to 400 individuals.
Active Involvement in the Niche
Quality affiliate marketers are those who are already involved in the niche or industry you're targeting. Their enthusiasm, expertise, and insider knowledge can help convince potential customers to buy your products. Instead of using dubious techniques like offering discounts, focus on attracting affiliates who are already avid users of your products and services.
Highly Engaged Social Media Audience
A large social media audience is not necessary, but you want to ensure that your affiliates have a highly engaged following. Likes, comments, and shares on their posts indicate their authority and relevance among their followers, which can translate to more sales for you.
The Impact on Affiliate Marketing Industry
The shift from quantity to quality in affiliate marketing means that businesses will focus more on building relationships with a smaller number of affiliates, which can lead to more targeted and effective campaigns. The pressure of recruiting as many affiliates as possible will decrease, and brands can prioritize finding those who align with their values and can authentically promote their products.