Tabish Nishat's Favourite Bidding Strategy Using Google Ads' AI | Affiliate World Conferences02:23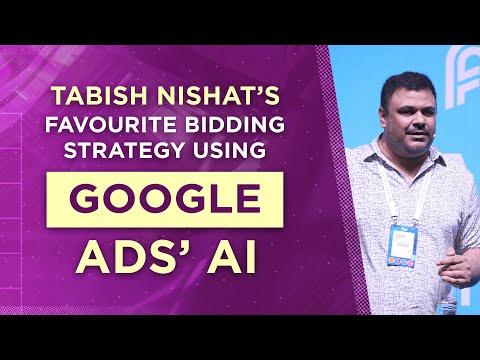 Affiliate World Conferences
Topics
Google AI optimization
CPA campaign
data analysis
Video summary
The video discusses how Google AI can optimize campaign data better than a team of 20 people by using all available background information and data in live-time tracking. The speaker explains how the CPA campaign is his personal favorite and how he switches to it after collecting enough data from a manual CPC campaign. He advises not to expect immediate results from a CPA campaign and to let it run for at least two weeks for Google AI to analyze and optimize the data. The speaker shows an example of how CPA can increase net income on a campaign.
Dig Deeper
How Google AI Optimizes Campaign Data
In just two weeks, Google AI can learn and optimize your campaign data better than any team of 20 people could. This is because the AI has access to all the background information and data that humans cannot see. One successful strategy is to start a campaign with manual CPC and then switch to CPA once there is enough data, usually around 5 to 6 days. However, it's important to let the CPA campaign run for at least two weeks for the AI to fully analyze and track the data.
The Power of CPA in Increasing Conversion Rates
CPA is a powerful tool that can significantly improve conversion rates. It's important to note that results may not be immediate and there may be an initial increase in cost. However, reducing the CPA target and letting the AI analyze the data for at least two weeks can bring about impressive results, as seen in the example of a home security campaign where a CPA campaign led to $18,200 extra net income per month.
Impact on Affiliate Marketing Industry
The use of Google AI in optimizing campaigns can significantly impact the affiliate marketing industry. It can increase efficiency and accuracy in campaigns, leading to higher conversion rates and revenue. It also makes it easier for affiliates to analyze and track data, allowing for more informed decisions and optimization strategies. However, this also means that there may be increased competition and a need for affiliates to continuously adapt and improve their strategies to stay competitive.