Elementor Affiliate Program (Commissions, Sign Up, & More Details) | Marketing Island03:26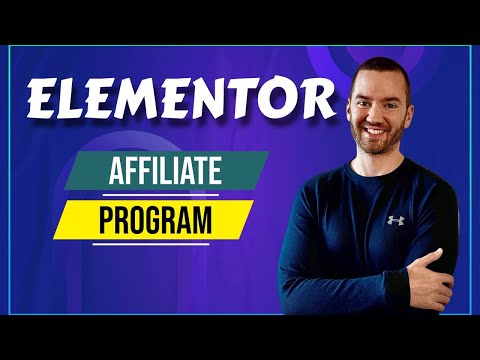 Marketing Island
Topics
Elementor affiliate program benefits
CPA commissions and cookie policy
Payment and refund policy
Video summary
The video talks about Elementor affiliate program and its benefits for website owners and SEO users. They offer up to 50 CPA commissions for high volume affiliates and have a 90-day cookie policy. There is a minimum payment threshold of $200 and payments are done automatically through PayPal or other agreed payment methods. The video ends with a reminder to read the do's and don'ts section.
Dig Deeper
Overview of the Elementor Affiliate Program
The Elementor affiliate program is a popular program for content creators, digital entrepreneurs, marketers, agencies, WordPress developers, and SEOs who want to promote a drag and drop editor for website designing. Elementor offers up to 50 commissions on every new sale and custom rates for high-volume affiliates.
How Does it Work?
Once approved for the program, affiliates receive a unique affiliate link and access to a marketing kit. After placing your link and banners in product reviews and on your website, you'll earn a commission each time you refer a new customer who makes a purchase. The sky's the limit in terms of commission earnings, with some affiliates earning more than $10k monthly.
Cookie Policy
Elementor has a 90-day cookie policy, ensuring that customers are attributed to the affiliate's account. This policy is standard for many affiliate programs.
Payout and Payment
A minimum commission of $200 is required for payout, which can be done automatically to the affiliate's PayPal account or other agreed-upon payment method. Elementor pays out within 30 days of the 30-day refund policy.
The Impact on Affiliate Marketing Industry
Elementor's affiliate program is just one example of how affiliate marketing helps companies grow and promotes a product through various channels. With the rise of digital entrepreneurship, promoting affiliate products has become a popular way to monetize online content creation and website designs.