Affilimate helps publishers like you collect affiliate revenue and analytics in one place so you can optimize conversions and increase your earnings.
1. How to add Post Affiliate Pro to your Affilimate account
Unlike most affiliate networks, Post Affiliate Pro is connected via API using your login details.
You can log in to Affilimate to add as many Post Affiliate Pro integrations as needed.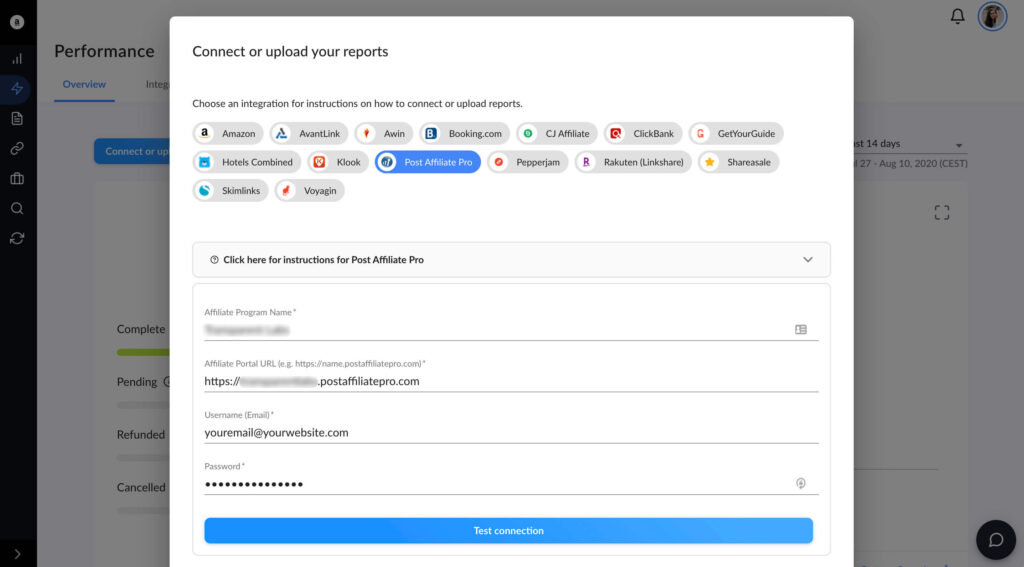 For the full process including screenshots, read our step-by-step guide for connecting Post Affiliate Pro to Affilimate.
Features of the Post Affiliate Pro integration
SKU-level reporting — How good this is depends on how the advertiser or network set up their reporting, but we pull any data that tells you which product was sold as long as it's available.
Advertiser-level data — For networks, we break down advertisers within the network so you can pull advertiser-level reports.
Dynamic subID tracking — Post Affiliate Pro provides two different subID parameters, data1 and data2. If you enable Smart Labels, we'll populate your data2 parameters for richer reporting.