Do you know Charles Ngo, one of the most influential affiliate marketer? We just interviewed him to bring you a story of his affiliate beginnings and best advice.
How Did You Start With Affiliate Marketing?
Back in 2007 I had my first business success. I found massive discounts on items, and I resold them at full price on eBay and Amazon.
I made around $25k in college before I got banned from Paypal. Not bad for a 22 year old college student.
I was hooked and knew I wanted to keep making money online. I had no idea what to do next so I Googled it.
When I came across affiliate marketing I knew it was for me. No inventory, no customers, no contracts. It was the ultimate business model for me.
Over the next few months I launched 14 campaigns on different traffic sources, and all of them lost money. I was down $4k by the time I launched campaign #14.
But campaign #15 hit hard. Everything I'd learned in my previous campaigns came together.
I ended up making about 75k profit from that campaign, and I went on to make over $1m in my first year as a full time affiliate.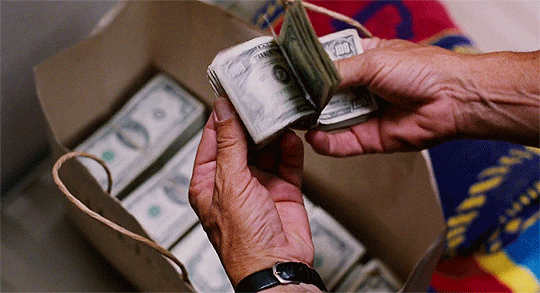 Which Affiliate Programs Did You Join?
Most of the affiliate programs and networks I joined up with 10 years ago are now out of business. My first profitable offers were in dating and gaming, but I've run campaigns in almost every vertical there is online.
How Do You Promote Products/Services You Get Commissions From?
Aside from my personal blog, every affiliate campaign I run is with paid traffic. In the past me and my team have run campaigns on search, display, PPV etc. but I've chosen to focus on Facebook and mobile for the past 4-5 years as that's what I'm best at.
I've never been a fan of SEO, content marketing or other "free" methods of driving traffic to offers. It takes forever to get results, it's volatile because you're depending on algorithms not changing, and it's never really free. With paid traffic I can spend a few hours to set up a campaign, run some traffic to it, then analyze the results within a day. With "free" methods, it can take months or years before you can gauge the success of your campaigns.
What's The Best Advice You Would Share With Affiliates?
I have three key pieces of advice for new affiliates (or affiliates who are struggling to get profitable).
#1 Focus On One Thing
The typical affiliate thinks they'd like to make some extra cash, so they try a few things.
They run PIN submits on mobile, then that loses money. So they switch to promoting gaming on Facebook, but they can't make that work. Then they hear that casino apps are doing well on native ads, so they start running those offers. And the cycle continues. The way to succeed in affiliate marketing is the same as in any other industry. Develop a competitive advantage.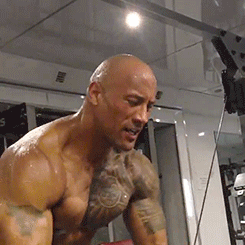 #2 Action Is The Only Thing That Matters
Reading blogs and forums is good, if you're looking for a solution to a problem you have. All your other time should be spent actually running campaigns. Action creates motivation, not the other way round.
#3 Profitable Campaigns Are Built, Not Discovered
Most affiliates have this "throw stuff against the wall" until something sticks mentality. If a campaign is unprofitable, then they immediately jump on that next hot campaign. You need to run split-test after split-test until the campaign's profitable.
Which Tools Do You Use When Creating New Landing Pages?
No tools, all hand coded with pure HTML/CSS/JS/PHP.
I'm not a tech guy so I get my programmers to build out landing pages. I normally start with wireframing something on my computer, then send it to a designer to get the initial design made, then the programmer codes it up.
I know the basics of internet programming, which is all you really need. If you're getting into affiliate marketing you want to get to know basic programming so you don't wait 24 hours for your Russian programmer to fix up a link that takes him 30 seconds.
Landing page builders slow your page down too much. A page loading one second longer can mean your campaign loses money.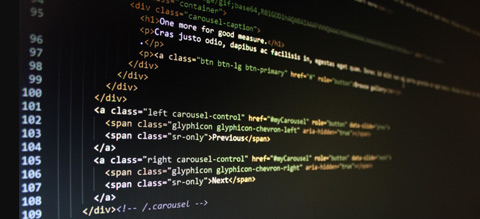 Do You Use Any Affiliate Tricks?
We all have our little tricks. 🙂 I could give them away here, but…
I've just released an affiliate marketing course that is 100% free where I give away a ton of strategies and tricks. It's 32,000+ words, 18 modules, and packed with examples, tutorials and tricks. If you want to take a look it's over on my blog. (No email signup required or anything – it's 100% free and open).
Charles, What's The Best Strategy For A New Affiliate To Hit Their First Profitable Campaign?
There's no best strategy for affiliates. What some people thrive on, some people might hate. A lot of affiliates are getting into ecommerce / dropshipping in 2016/2017, but some CPA affiliates hate it. They don't want the hassle of customer support, inventory tracking etc. Some affiliates love running campaigns on native ads, but they've got the big budget for it.
In 2017 I recommend new affiliates either get into mobile marketing or Facebook. The opportunities on both of those platforms are getting bigger every day. There are so many strategies to follow, but I recommend promoting CPA offers to start with. They are easier to convert and require a lower budget than CPS (cost per sale) offers. One more big tip – run campaigns internationally to start with (aka not in US/CA/UK/AU). There's a ton less competition and click prices are a lot cheaper. This is a great environment to learn in.
That Wraps Up The Questions For This Time, Thanks To The Post Affiliate Pro Team For Reaching Out!
If you're after advanced affiliate marketing training, check out my company AFFcelerator and look into my live 3-day workshops.
Thanks again guys, look forward to talking soon!