What is lifetime value?
The lifetime value, also known as Customer lifetime value (CLV), is the amount of money that customer spend with a certain company in the time of the money lifetime.
It is a metric that shows how much company spends on acquiring new clients through marketing campaigns, advertising, and promotional materials. So it is important for the company to calculate it. Simplistically, you have to deduct all expenses for a customer from a total number of actual revenues.
What is CLV? Customer Lifetime Value Explained For Beginners - Formula, Example, Definition | Surfside PPC05:06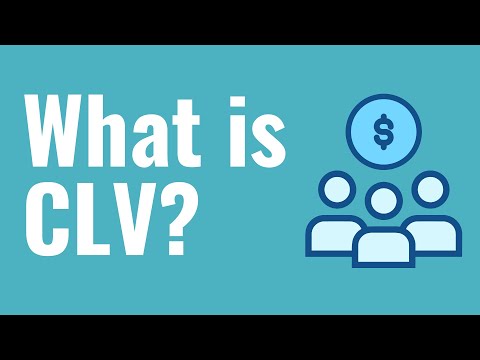 Surfside PPC
Topics
Customer Lifetime Value (CLV)
Calculating CLV
Importance of Data in CLV
Video summary
In this video, the speaker explains the concept of Customer Lifetime Value (CLV) and its significance in understanding the value of each customer to a business. CLV is calculated by multiplying the average order value, average purchase frequency, and average customer lifespan. The video provides two examples to illustrate this calculation. In the first example, a marketing tool has a monthly cost of $50 and customers use it for an average of 16 months, resulting in a CLV of $800. In the second example, a running shoe company has customers who buy two pairs of shoes per year for an average of two years, resulting in a CLV of $512. The speaker also discusses the importance of having enough data to accurately determine CLV, and suggests considering overall unique customer value if data is limited. Ultimately, understanding CLV helps businesses determine how much they should spend on customer acquisition costs.
Frequently Asked Questions
How is customer lifetime value calculated?

Customer lifetime value (CLV) is generally calculated using some variant of the following formula: CLV = (average order value x average number of orders per customer) x average customer lifespan.

Why is customer lifetime value important?

Customer lifetime value is a key metric for businesses because it represents the total value that a customer will bring to a business over the course of their relationship. CLV is important because it can help businesses make decisions about customer acquisition, retention, and other strategic decisions.

How can I increase customer lifetime value?

Some common ways to increase customer lifetime value include developing strong customer relationships, providing excellent customer service, and offering high-quality products or services.