What is domain authority?
A domain authority is a ranking score created by Moz. The score can be defined by a number from one to one hundred, where the higher score leads to a better ability to rank on all search engines.
This ranking score can be calculated by evaluating some elements and ranks. The score can be used to comparing websites. Websites with higher Domain authority rank often have many high-quality external links.
How to Increase Domain Rating (Website Authority) | Ahrefs07:56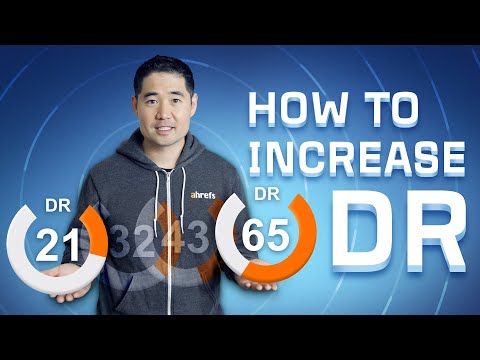 Ahrefs
Topics
website authority
high-quality backlinks
Domain Rating
Video summary
The video discusses the concept of website authority and the importance of high-quality backlinks for improving a website's link authority. It emphasizes that website authority should not be the sole focus, but rather the focus should be on ranking in Google and getting more organic traffic. The video explains Ahrefs' website authority metric called Domain Rating and how it represents the overall strength of a website's backlink profile. It mentions the three main factors that impact the Domain Rating, which are the number of unique websites that link to a website, the Domain Ratings of the linking domains, and the number of sites the referring website links to with at least one followed link. The video concludes by recommending to focus on building links to pages you want to rank and getting links from authoritative and high-quality websites.
Frequently Asked Questions
What is a good domain authority?

A good domain authority is one that is higher than your competitors, since that will make you rank higher in search results.

How can I check domain authority?

There are many ways to check domain authority. However, the most common and simplest method is to use the Mozbar extension for Google Chrome.

How can I increase domain authority?

There are many ways to increase domain authority such as creating keyword-rich and high-quality content, building backlinks, and optimizing website titles and other on-page elements.