What is click fraud?
Click fraud is an illegal activity. It happens, when a person, programs or scripts click over and over again on a pay-per-click advertisement in order to make fraudulent transactions and fraudulent orders. They exploit advertisers by this activity.
Click fraud raises advertising costs and decreases conversion rates. Click fraud can be performed by competitors, publishers or customers.
The Post Affiliate Pro includes the Fraud Protection system. Learn more about, try it and decline fraudulent transactions and orders.
How To Fight Click Fraud | How to Stop Click Fraud in Google Ads | Mike Mancini09:25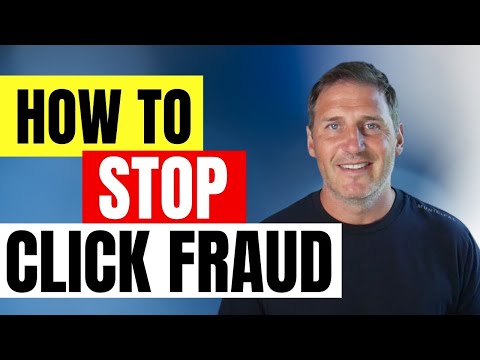 Mike Mancini
How Post Affiliate Pro combats click fraud
The mechanics of click fraud are relatively straightforward. Advertisers running PPC campaigns pay a fee for each click their ads receive. In theory, this system is designed to ensure that advertisers only pay for legitimate clicks from potential customers genuinely interested in their products or services. However, click fraud disrupts this balance by artificially inflating the number of clicks, draining advertisers' budgets on interactions that offer no real value.
In the fight against click fraud, Post Affiliate Pro, an advanced affiliate marketing software, plays a crucial role. The platform implements several features to counter fraudulent activities:
Real-time click tracking: Post Affiliate Pro provides real-time tracking of clicks, allowing immediate identification of suspicious patterns and instant action against potential click fraud.
IP and device blocking: The platform enables the blocking of specific IP addresses and devices, preventing repeated fraudulent clicks from the same sources.
Click fraud reports: Detailed reports on clicks and affiliate activities empower advertisers to monitor affiliate behavior closely, detect anomalies, and take corrective actions promptly.
Commission reversal: In cases of confirmed click fraud, Post Affiliate Pro allows advertisers to reverse commissions paid to affiliates involved in the fraudulent activity, mitigating financial losses.
Anti-fraud plugins and integrations: The software integrates with third-party anti-fraud services, enhancing its capabilities to detect and prevent click fraud effectively.
Frequently Asked Questions
How can I prevent click fraud?

The best way to prevent click fraud is to use affiliate software with click fraud protection systems.

How can I identify click fraud?

Click fraud can be spotted in many ways such as seeing an increase in clicks from a particular IP address or a huge amount of clicks from a specific source that don't bring any conversions. Abnormally high bounce rates can also be a sign of click fraud.

What is click fraud with example?

Click farming is an example of click fraud in which people are hired to click on display ads in order to scam advertisers and get revenue from pay-per click campaigns.