How To Create An Amazon Affiliate Link | Affiliate Marketing For Beginners | Create With Pennies Not Perfection03:35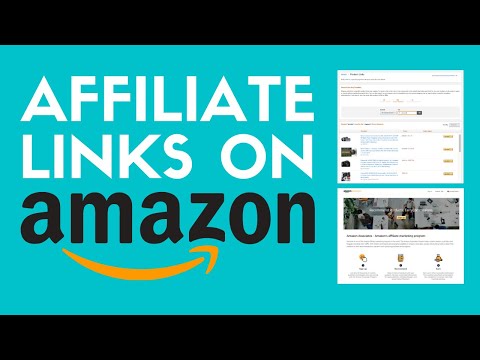 Create With Pennies Not Perfection
Topics
creating Amazon affiliate links
using the Amazon Associates site stripe
searching for products in the Amazon Associates section
Video summary
This video discusses multiple ways to create Amazon affiliate links in order to earn income by promoting Amazon products. The first way is to navigate to the page of the desired product and use the Amazon Associates site stripe to get the link. The second way is to go to the Amazon Associates section and search for products using keywords or categories. Once you find the desired product, you can get the link or HTML code. This is a great option if you're creating a list of multiple links. The video also mentions the option to customize the link destination. The discussed topics are creating Amazon affiliate links, using the Amazon Associates site stripe, and searching for products in the Amazon Associates section.
Dig Deeper
Ways to Create Amazon Affiliate Links
In this video, the author explains how to create Amazon affiliate links to earn income by promoting Amazon products. To create an affiliate link for a product page, first, navigate to the page of the product that you want to promote. If you are already signed in to your Amazon affiliate account, at the top of the page, you will see an Amazon Associates site stripe that will give you all of the links that you need to create an affiliate link. By clicking on the text under "get link," a link will automatically be created for you. You can toggle back and forth between a short link and a full link to get a longer link or a cuter shortened link by Amazon. You can copy the link that they already created for you and put it into place where you want to promote your affiliate link. You can also select the boxes to open the link in a new tab and show the border so that there's a lot of customization.
The next way is to go to the Amazon Associates section, go to the product linking tab, and then select the dropdown for product links. Here you'll be able to search for any product and keyword on Amazon, and it will also give you links to the best selling products by category, which is a great way to find products that you maybe haven't actually thought of but were in the niche that you're working on. If you go back to that product links page that we started on, you can drop down to the section that says search for any product, and then you can type in keywords and search all of Amazon for items that may be appealing to your audience for which you want to create affiliate links.
Impact on Affiliate Marketing Industry
The Amazon Associates program has had a significant impact on the affiliate marketing industry. The program offers a wide variety of products that can be promoted with the use of affiliate links, making it easier for affiliates to earn a commission. Amazon's user-friendly interface and ease of use make it accessible to affiliates of all skill levels. Additionally, the program's reputation and popularity make it an attractive choice for many affiliates. The ease of creating affiliate links, in particular, has made Amazon Associates a popular program among its affiliates.