Creating Featured Images For Your Blog Posts - For More Traffic & Better Engagement | The Affiliate School05:33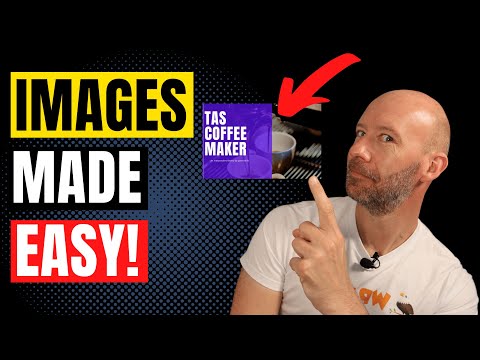 The Affiliate School
Topics
Importance of featured images for website
Creating featured images using Canva
Using paid stock images for more unique featured images
Video summary
This video discusses the importance of featured images for blog posts and how to create attractive featured images using Canva. The video emphasizes that featured images are often the first thing visitors see on a website and can impact their perception of the website's professionalism. It also highlights the importance of choosing relevant images that align with the search intent of users. The video recommends using Canva, a free image editing software, to create featured images. It provides a quick guide on creating featured images in Canva, including choosing templates, selecting dimensions, browsing and selecting images, and making adjustments. The video also mentions the option of using paid stock images from platforms like Depositphotos for more unique and eye-catching featured images. Overall, the video aims to help viewers create engaging and professional-looking featured images for their website.
Dig Deeper
Why Featured Images are Important for Blog Posts
Featured images are often overlooked when publishing a blog post, but they play a crucial role in attracting visitors to your website. These images are often the first thing visitors see, even before they visit your website. Therefore, it is essential to put in some effort to make them look appealing and professional.
One of the key reasons why featured images are important is that they confirm the search intent for the user. If a user searches online for a specific product or topic and is served an unrelated image, they will likely be confused or even leave your website. Therefore, it is crucial to choose a featured image that aligns with the content of your blog post and the search intent of the user.
In addition to confirming search intent, featured images also make your website look more professional. However, this is only true if your images look good. Poorly designed or low-quality images can give a negative impression and make your website appear unprofessional. Therefore, it is important to put effort into creating visually appealing featured images.
Creating Featured Images with Canva
Canva is an image editing software that offers a range of functionalities to create professional-looking featured images. To create a featured image using Canva:


From the Canva dashboard, choose a pre-made template or create one from scratch.


Ensure that the dimensions of your featured image match the requirements of your theme. A commonly used size is 1200 pixels by 600 pixels.


Browse through the images in Canva and select one that suits your blog post. Canva offers a wide selection of high-quality images to choose from.


Once you have chosen an image, you can make adjustments to it within Canva. You can change the brightness, crop the image, or apply other edits to make it more visually appealing.


If your theme does not automatically display the post title over the featured image or if you are creating a featured image for a page instead of a post, you can add the title as text within Canva. This allows for customization of the font, color, and placement of the title.


Download the finished image, ensuring to compress it before downloading. It is also recommended to include a keyword in the name of the image file for SEO purposes.


Upload the featured image to your blog post or page, and you now have a highly engaging and professional-looking image that aligns with the content of your blog post.


The Importance of Unique and High-Quality Images
While Canva offers a library of free stock images, using paid stock images can make your featured images more unique and visually appealing. Paid stock image websites like Depositphotos provide a vast collection of high-quality images that can be further customized within Canva. By using paid stock images and making adjustments to them, you can create featured images that stand out and are less likely to be used by other websites.
Using unique and high-quality images not only enhances the visual appeal of your website but also helps you avoid potential copyright issues. By investing in these images, you can create a more professional and engaging user experience for your visitors.
Overall, featured images are a crucial aspect of blog posts, as they play a significant role in attracting visitors and confirming search intent. By putting effort into creating visually appealing and unique featured images, you can make your website look more professional and leave a positive impression on your visitors.
If you are interested in using Depositphotos to access a wide range of high-quality images at a discounted price, you can find the link in the description below. However, it is important to note that this is an affiliate link, and using it supports the content creator. Alternatively, you can also explore other stock image websites or invest in image editing software to create your own unique featured images.