What is 2-step verification?
2-step verification (also known as 2-factor authentication) requires users to verify their identity using two different measures or credentials before they gain access to their data. This can be done through several means:
Using a PIN or answer to a question
Using a verification code delivered via SMS or authenticator app
Using biometrics like fingerprints or face recognition
Using only Single-step verification, which requires the user´s email and corresponding password to protect their account, can be very dangerous because stealing an email address in this day and age is incredibly easy. 2-step verification adds an extra layer of security to your Post Affiliate Pro account.
Enable 2-step verification to protect your Post Affiliate Pro account from the "Edit profile" section of your merchant panel.
2-step verification in Post Affiliate Pro
After you enable 2-step verification, you´ll need to sign in to your account using your login credentials (username and password) and a six-digit code generated by the Google Authenticator mobile app. Let´s look at how this works in Post Affiliate Pro step-by-step:
The user signs in to their Post Affiliate Pro account.
When their password is verified, they are qualified for the second factor of the verification process.
After scanning the QR code, Google authenticator sends a six-digit code to the user´s mobile phone.
By inserting the unique code, the user validates their identity and is allowed access to their account.
Google Authenticator App
One of the most popular authenticators is Google authenticator for mobile phones. This app provides added security via two-step verification using TOTP (Time-based One-time Password) and HOTP ( HMAC-based One-time Password) algorithms.
It´s easy to use, each time you sign in to your account it will ask for a six-digit code generated by the app in real-time. New code is generated every 30 seconds.
Benefits of 2-step verification
2-step verification plays a vital role in protecting your data against potential hacker attacks. Since passwords are not enough on their own anymore, adding an extra hurdle for hackers to pass is the only way to secure your sensitive information. But, that´s not all 2-step verification has to offer.
Here are some of the benefits you will gain by enabling 2-step verification for your Post Affiliate Pro account:
Simplifies the login process. By combining 2FA authentication and the mobile app´s convenience, making it easy and quick to sign in while maintaining high security. Customers are protected against fraud and hacking attempts thanks to time-sensitive and unique codes sent to their mobile phones.
Prevents password fatigue. With the number of passwords you nowadays need to remember, using the same ones on several accounts is dangerous. 2-step verification adds an extra layer of security to prevent breaking even the simplest passwords.
HIPPA and GDPR compliance. Protecting customers´ rights and mitigating the risk of leaking sensitive information is the concern of all health, finance, and government entities. That´s why strict guidelines concerning businesses were put in place. 2-step verification helps fulfill these specific compliance measures.
Streamlines safe mobile transactions. These days when more and more transactions are made via mobile devices it's especially important. Apps that allow making purchases directly through them necessitate increased security against fraud.
Reduces fraud and identity theft. Requiring more than two identity verification methods makes it more difficult for hackers to gain access to privileged information. Identity theft and fraud are that much harder to achieve with additional security measures.
Increases customer trust. Knowing your data is safe from being misused makes the more complex verification process worth it. Customers appreciate and trust businesses that take the protection of their information seriously.
Why 2-step verification is necessary
If your password has been stolen, this extra layer of security prevents hackers from breaking into your Post Affiliate Pro account and obtaining your sensitive information.
Any attempts to log into your account have to be accompanied by the six-digit code from the Google Authenticator app. If the unique code is not inserted, the hackers do not pass the authentication process and are prevented from signing in.
This is an optional but recommended feature. The added security measure is capable of blocking automated attacks on your Post Affiliate Pro account, keeping your data safe and secure.
More secure than ever
Enable 2-step verification to ensure your account´s data is safe from hackers. Try it now for free. No credit card required.
Free Trial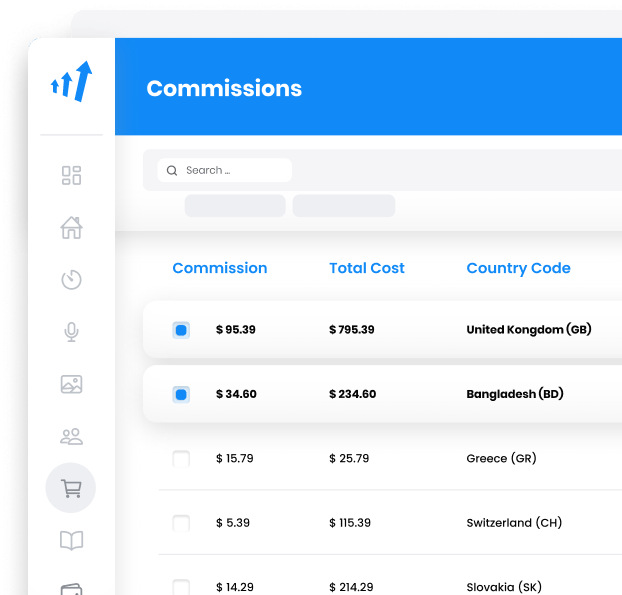 Frequently Asked Questions
How do I enable 2-step verification in Post Affiliate Pro?

Two-step verification can be enabled in Post Affiliate Pro in the Edit profile section in the merchant panel. Here you simply have to check the box Use Two-Factor Authentication and then follow the instructions provided in this article.

Can you set up 2-step verification for merchants and affiliates?

The 2-step verification can be set up for both merchants and affiliates. In both cases, the process is the same, through the Edit profile section in your Post Affiliate Pro account as mentioned above.