What are flash banners?
Using banner advertising is an excellent way to promote a business over the internet. Online banners can attract a wide range of audiences to the website of an organization. An attractive banner can leave a lasting impression in the minds of website visitors.

The use of Flash banners is a common marketing tactic used by traditional marketers. Advertising banners encourage visitors to visit the advertiser's website, thereby increasing exposure. As with high-rise billboards that we see on buildings or the television commercials that run between our favorite shows, they can be embedded in various websites.

What is the significance of flash banners?
It's clear that Flash banners offer a lot of advantages: for one thing, their animation and sound attract the eye of the user right away. In addition to being interactive, they are usually designed in a way that keeps the user interested in them. Additionally, flash banners can also be entertaining, which makes them highly entertaining for the user. While flash banners can provide effective online advertising, their downsides include the fact that they do not work without Adobe Flash Player, and they can also slow websites down.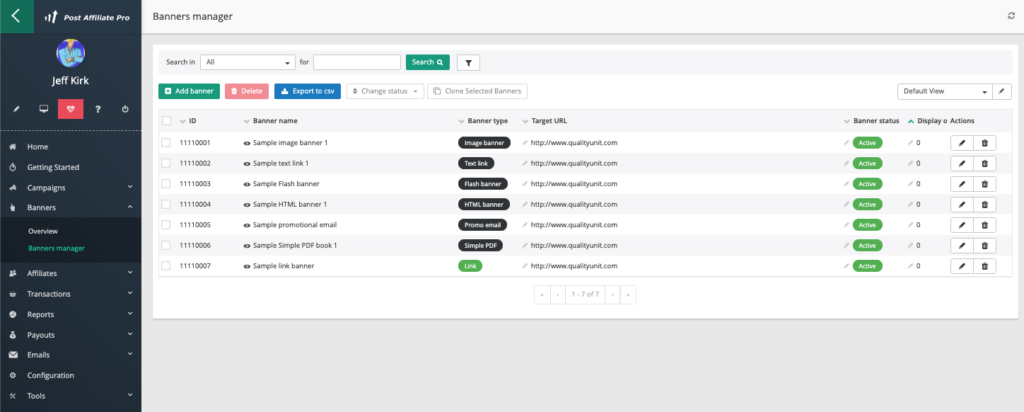 With a great banner ad, you can provide users with engaging and relevant information, and they will be inspired to click on your ad, participating in your desired call to action. Business marketers can benefit greatly from banner ads when they are done correctly; they can attract the attention that your brand has been seeking.
Frequently

asked questions
What is a flash banner?
Flash banner ads are interactive marketing content made with that can include animations, movies, and audio.
How are flash banners beneficial?
Flash banners add animation and sound attract the eye of the user right away.