Our developers have been focusing in the past few weeks on an important aspect of the Post Affiliate Pro service and that is its mobile apps available on both Android and iOS smartphones. We are happy to present you the new version of Post Affiliate Pro.
Post Affiliate Pro mobile apps have just been updated to the version 2.4.0. and you'll be able to download the new versions starting today, April 12th 2019. Oh boy, it has been such a journey to come here! The developers had clear focus with this new update which was connected with 2 main pillars of any available app: performance and design. Shall we start with the performance?
Key changes in performance deal with the security improvements, clarified login workflow, improved stability and last, but not least improved performance on all available devices regardless of the smartphone OS. Besides this main performance changes this update brings as well new filters in traffic stats, which are helpful when you want to quickly look for the specific information in statistics and also fixes to small bugs.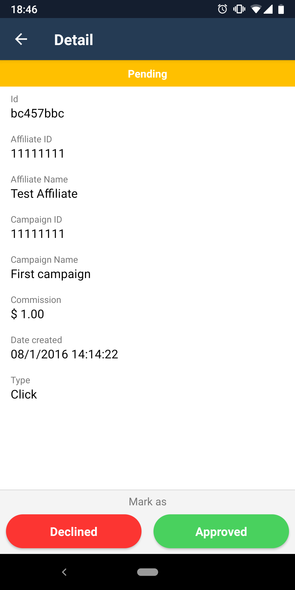 The second main pillar of this update is redesign of the user interface. The past versions on both OSs were stuck in the past when it comes to current design trends and guidelines. They looked a bit chunky and did not have the eye appealing look. The new version brings some of the visuals in the palm of your hands – bold, new colours, rounded corners & buttons, edited icons…
So, to sum it up, here is the current change log of the new update:
– improved performance,
– clarified login workflow,
– redesign of the user interface,
– security improvements,
– added new filters in traffic stats,
– fixed many small bugs.
In case you are interested into all new features and bug fixes, we recommend you to take a look at our dedicated developers page. Would you have any feature requests or suggestions for bug fixes, definitely let us know at support@postaffiliatepro.com.