You might have already heard news about heartbleed, the massive OpenSSL exploit, which spread on the web. After years of quietly putting us at risk, the general web user became aware of the exploit only a few days ago, and probably via heartbleed.com. Since Post Affiliate Pro is a web-based application and provides accounts hosted on our servers (See pricing), we've made necessary steps to ensure maximum security for our clients.
Post Affiliate Pro Is Heartbleed Safe
We have updated our servers this morning and all HTTPS communication is now safe. You can test your Post Affiliate Pro installation here.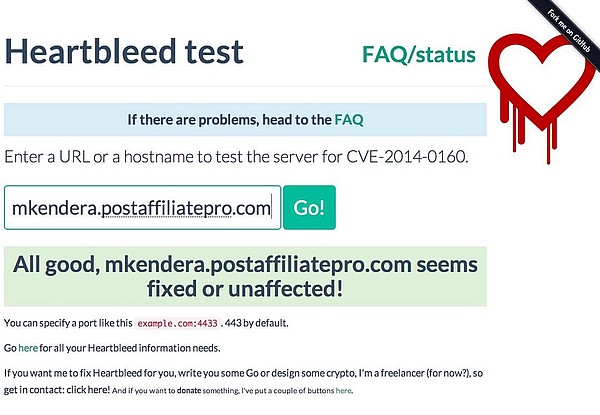 All .postaffiliatepro.com installations are safe.