Affiliate marketing is one of the most lucrative ways to make money online. With the rise of working from home that occurred during 2020, the interest in affiliate marketing spiked. There are many great affiliate marketing programs and many talented marketers out there. That's why it's only natural to use affiliate software to make operations flow more smoothly for everyone.
What is affiliate software?
Affiliate software is a tool that lets businesses manage their affiliate programs. It features partner dashboards, tools for tracking affiliate sales, managing payouts and commissions, plus much more. In a nutshell, affiliate software allows you to track the performance of both your program and your affiliates. By using such tools, you get a bird's-eye view of your entire affiliate marketing operation with ease.
Specialized affiliate software
When talking about affiliate partnerships, many marketers immediately think of Amazon or eBay. Rightly so, as their affiliate programs are among the most prominent. If you see an Amazon or eBay link on a blog post or a video, there's a great chance that the author is earning commission from it.
Compared to other software outlined in this article, merchants like Amazon or eBay have seemingly simple programs. It boils down to a link that you can use to earn a percentage from a sale and a dashboard where you can track your performance. However, that's more than enough in most cases.
Besides these giants, other brands offer their customized affiliate programs. One notable example is Shopify, which provides some of the best commission structures in the affiliate world.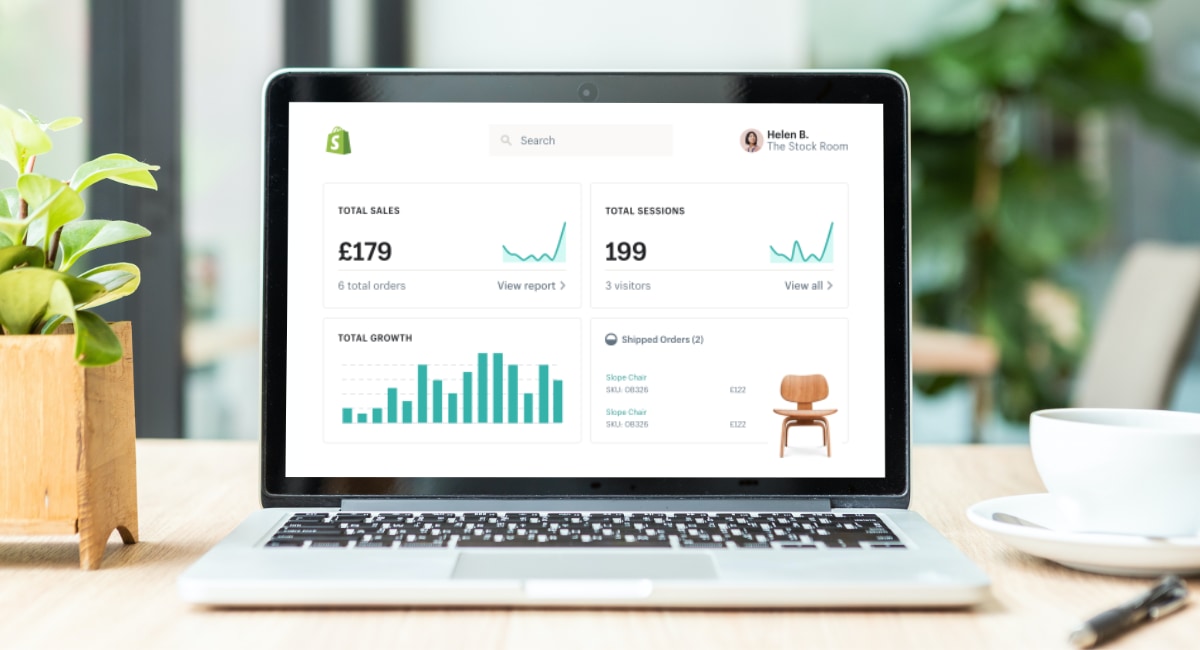 However, most businesses cannot afford to build their own affiliate software platform, so they use software that's already available and usable on a subscription basis.
Affiliate marketplaces
Businesses are looking to increase their sales. There are also marketers looking to promote businesses in exchange for a commission fee. If you combine the best of both worlds, you get affiliate marketplaces. In essence, they present a platform where companies can get in touch with affiliate marketers. On the same platforms, affiliate marketers have opportunities to monetize their content with ease.
These are apps such as Shareasale that provide a comprehensive solution for both affiliate program managers and marketers looking to get their work done in a single space. You sign up and, depending on your role, find businesses or marketers to work with.
The biggest advantage of this type of software is that you don't have to look too hard for partners, whether you are a business or a marketer. The downside is that the platform itself will always take a cut. No matter how many partners you can choose from, you're always limited to those using that specific software/platform. Moreover, some software like Clickbank will determine how much you can earn per affiliate sale.
Google AdSense
We can't have an affiliate software roundup without mentioning AdSense, one of the biggest and oldest players in the game. Google AdSense allows you to monetize your blog easily. It is incredibly lucrative for bloggers or Youtubers with a large audience. Just set it up, and it will automatically serve your visitors with the types of ads it considers will work best on them.
The upside: there is very little required on your end. Once you leave Google AdSense running, just sit back and watch the affiliate commission coming in.
The downside: you won't be able to see your ads or influence what AdSense shows to your visitors. Another even more significant downside is that your visitors generally won't appreciate such ads, and seeing them all over the place can significantly impact your user experience. Last but not least, a significant portion of website visitors these days use ad-blocking tools, which will render your AdSense ads useless.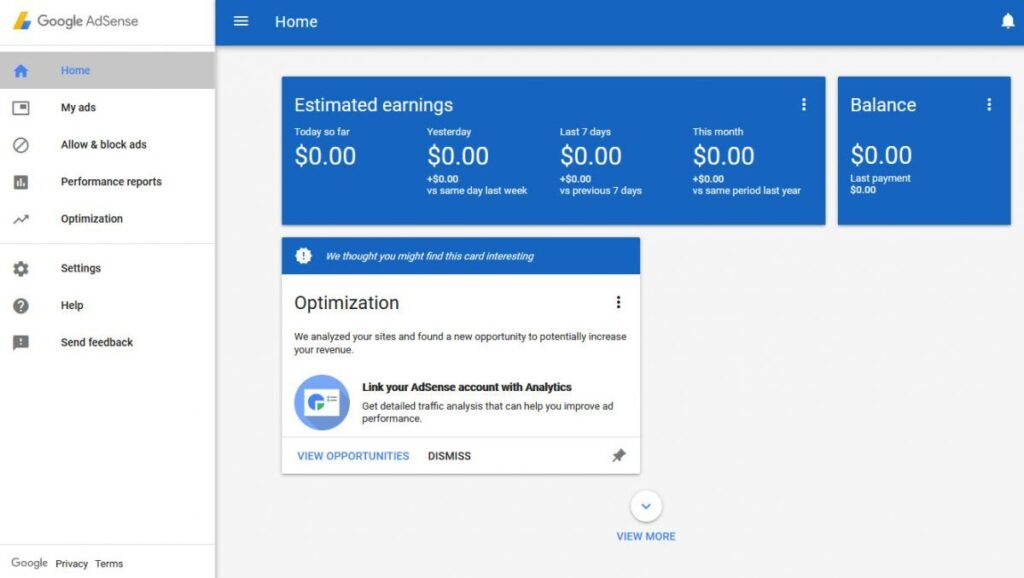 General affiliate software
For the biggest ease of use and versatility, we recommend using general affiliate software such as PostAffiliatePro. This type of software is designed for busy business owners looking for a way to automate their operations.
This type of software offers features such as:
Affiliate tracking
Fraud protection
Different commission types
Performance rewards
Promotional materials
Automated payments
Detailed reporting
And much, much more.
When you choose software such as PostAffiliatePro, you can rest assured that it works no matter what type of product or service you sell, who your audience is, or how you want to structure your affiliate program.
PostAffiliatePro works for selling both physical products and subscription-based software products. Just choose your program, sign up your partners, and you'll be good to go.
For marketers, it's important to note that the general type of affiliate software rarely comes with a marketplace. Therefore, it's much better suited to business owners who are looking to fully customize their affiliate program and make both their customers and affiliates happy.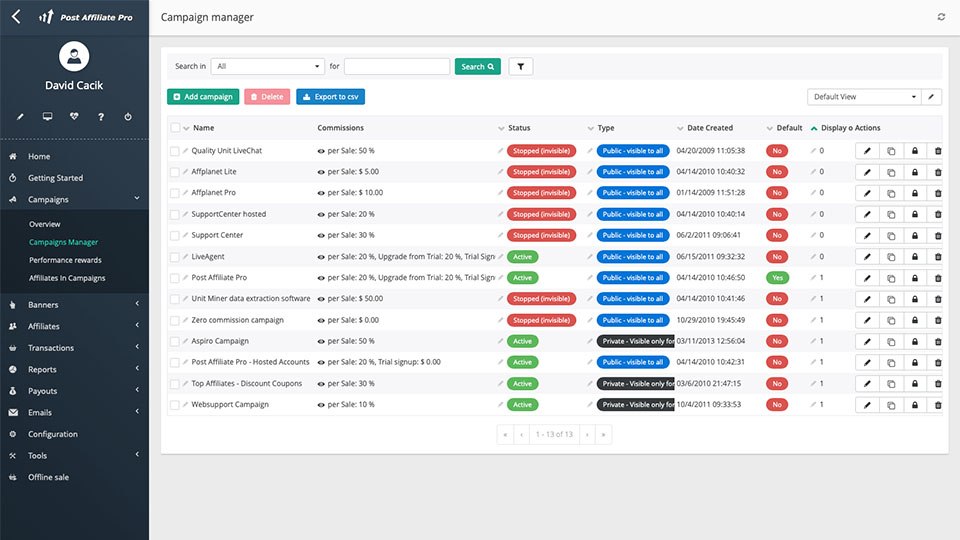 Wrapping up
Depending on your business needs and the type of marketers you want to attract, there are different sorts of affiliate software to pick from. In the end, it's important to choose something that gives you full insight into your program's performance and your affiliates' work. If you're looking for one tool that does all that, sign up for PostAffiliatePro today!