Creating and implementing an affiliate program requires proper planning and making many decisions that may seem quite challenging at first. One of the biggest hurdles that every company has to overcome is the topic of affiliate commission fees.
The way you approach and organize the topic of commissions will influence both the profitability of your affiliate program, its attractiveness for potential affiliates, and their motivation. However, affiliate commission types may be complicated to understand, especially for beginners in affiliate marketing.
In this article, we want to present the most common affiliate commission models and also describe a few exceptional cases.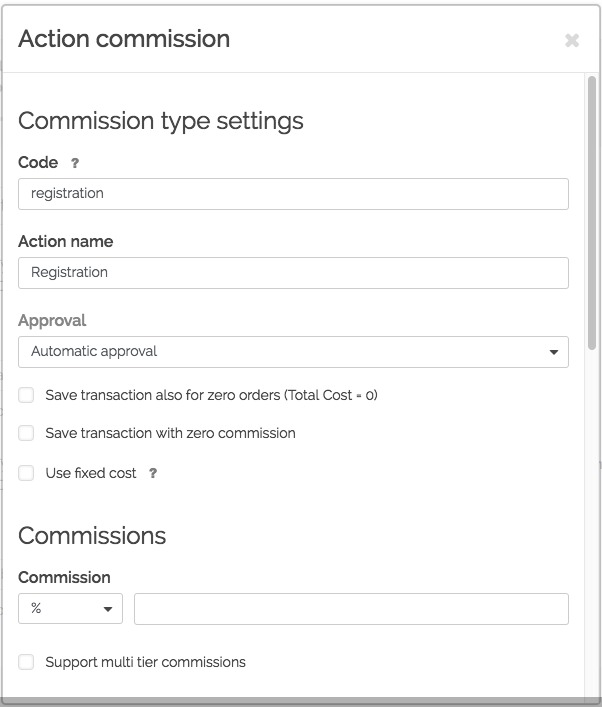 Standard commission models in affiliate marketing
Below you will find descriptions of the five most common affiliate commission types. Remember that most affiliate programs offer only two or three of them, so you won't need to implement all of them.
Pay per click
In this commission type, an affiliate earns a commission for every click they generate. This billing method is known from Google Ads, among others. However, since performance-based remuneration does not come into play here, this commission model is not often used. Moreover, suppose a company does decide to implement it. In that case, the payment per click is usually meager, and it's pretty hard for affiliates to generate considerable income from this commission type.
Pay per lead
In contrast, pay per click, or payment per lead, is prevalent. A lead can mean different things depending on the type of campaign or business in general. For example, this commission model is typically used in insurance companies' affiliate programs. If a user lands on an insurance comparison site via an affiliate link and requests a quote there (actually buying an insurance policy is not a prerequisite), the referring affiliate earns a commission fee. The point is that a specific action is required for the commission to be awarded, resulting in the insurance company obtaining contact information for a potential client. It could also be, e.g., an ebook download or a newsletter subscription.
Pay per sale
This commission type should be known to most people. Pay per sale is used in almost every affiliate program, especially in online stores like Amazon. An affiliate usually earns a certain percentage of the sales price that the referred buyer pays. Sometimes there is also a fixed amount of commission plus a percentage share. This commission model can be very lucrative for affiliates depending on the value of the goods and the number of commissions awarded.
Pay per view or pay per impression
This type of commission is also used in affiliate marketing, albeit quite rarely. However, similarly to pay per click, it doesn't generate much income for affiliates. Instead, this is the remuneration model of classic banner advertising. One earns an amount X per Y views of a banner, for example.
Recurring lifetime commission
The recurring commission model is one of the most attractive for affiliates. How does it work? The affiliate has to generate a sale, and then they get paid for each future payment made by that particular customer. However, the customer must keep paying for the specific product or service to keep earning a recurring commission. Recurring commission fees make sense when you're selling subscription-based products or services like online courses, web hosting subscriptions, or digital tools that are billed monthly.
So basically, affiliates put their effort into driving ONE initial sale, resulting in multiple future commission fees, one for each new invoice paid by that customer.
Two-tier commissions
Two-tier or multi-tier commission types (depending on the number of levels used) partially work like regular models. For example, affiliates get paid for sales, views, leads, or the interactions they generate. However, they also get paid for the results and conversions generated by other affiliates who they referred to the program. Introducing this kind of commission enables companies to take advantage of the benefits of multi-level marketing.
Physical products
This type of commission is less common than the pay per or recurring commission types, but it is still implemented. For example, some affiliate programs offer their merchants physical products in return for the sales they generate. In addition, affiliates can sometimes exchange their income generated from other commission types for physical products with preferential prices.
Bonuses
This is not a standard commission model, but it's good to keep it as an option. Bonuses are usually for rewarding affiliates with the best results. So, for example, you may decide that the top 20% of affiliates will earn an additional commission fee from the most significant sales they generated or a percentage of their total affiliate revenue.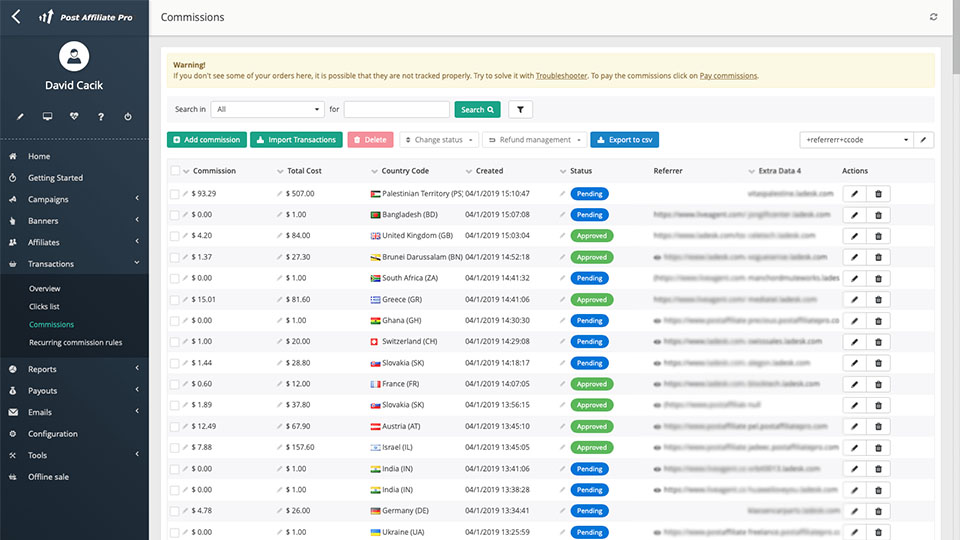 Other commission models in affiliate marketing
There are other commission models, but they only play a minor role and are not widely used. However, some of them might still seem appropriate for your affiliate program. For example, there is a pay-per-click out, where a visitor must click on a link and click on the following page to earn a commission. This is to make the pure pay per click remuneration somewhat more controllable.
Pay per print is a particular commission type for systems that can print something, e.g., a ticket. Pay per install is also becoming more popular nowadays with the ever-increasing popularity of apps. Here an affiliate earns a commission for every installation of an app or software and only for that action.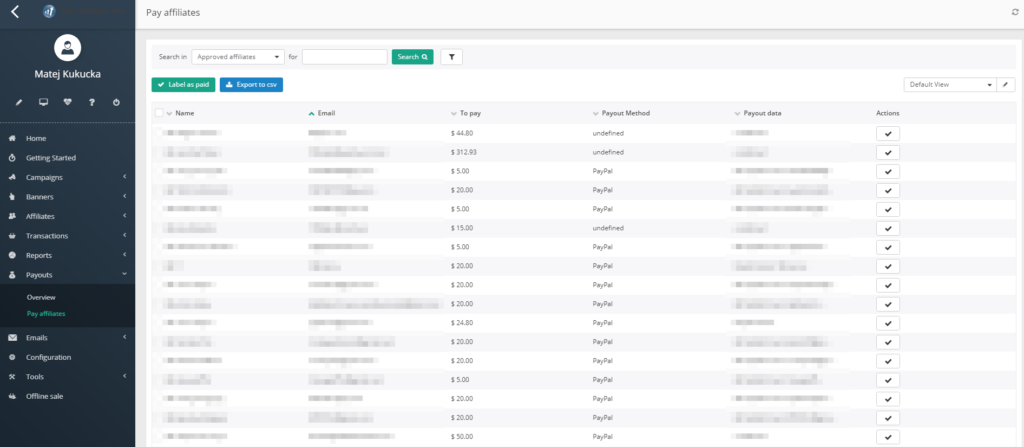 How much will it cost to set up an affiliate program?
At first, having commissions as the only cost of an affiliate program sounds great. However, to evaluate your investment in running an affiliate program, you must also count the time invested in setting it up.
During the startup period, you will have to set up the platform and track, create, and publish advertising content for affiliates (banners, links, texts, widgets, videos, newsletters, etc.). You will also need to design some effective landing pages on your website to convert the generated traffic.
Next, you have to consider the additional costs of starting your program and managing it over time. However, despite all of this, creating an affiliate marketing program is almost always a worthwhile investment.
Conclusion
There is a whole range of different commission models used in affiliate marketing. All of them have both advantages and disadvantages, so there is no one best commission model. Instead, you have to decide what's the best commission type to use for each affiliate program. What's more, you should conduct tests to find the most suitable one for both you and your affiliates.