If you run an affiliate program and you want it to deliver results and be successful, then landing pages created by your affiliates must be of extremely high quality.
These kinds of pages can be very effective in increasing the reach of your business. When designed and optimized correctly, they can become the crucial element of any campaign for maximizing the income of your affiliates, acquiring you new leads, and improving sales results.
In the following article, you will learn a little more about landing pages in affiliate marketing and how they can make or break the success of a program. You can then share all of these tips with your affiliates.
The main purpose of an affiliate landing page
Affiliate landing pages are intended to prompt specific behavior from the target audience. Their goal is to encourage people who visit them to click on a link, leave their email address, make a purchase, or take any other action that you want them to.
It is vital to define the desired action and keep it in mind when designing affiliate landing pages. This will help website creators make better decisions. For example, affiliates can choose a design that is mainly based on aesthetics or their own personal tastes.
This can be very interesting if you look at it from a creative point of view. However, the goal of an affiliate site is to maximize the income of both merchants and publishers, which is why affiliates should prioritize conversion. It is important to note that aesthetics are also important, but the primary KPI should be the conversion rate of an affiliate landing page.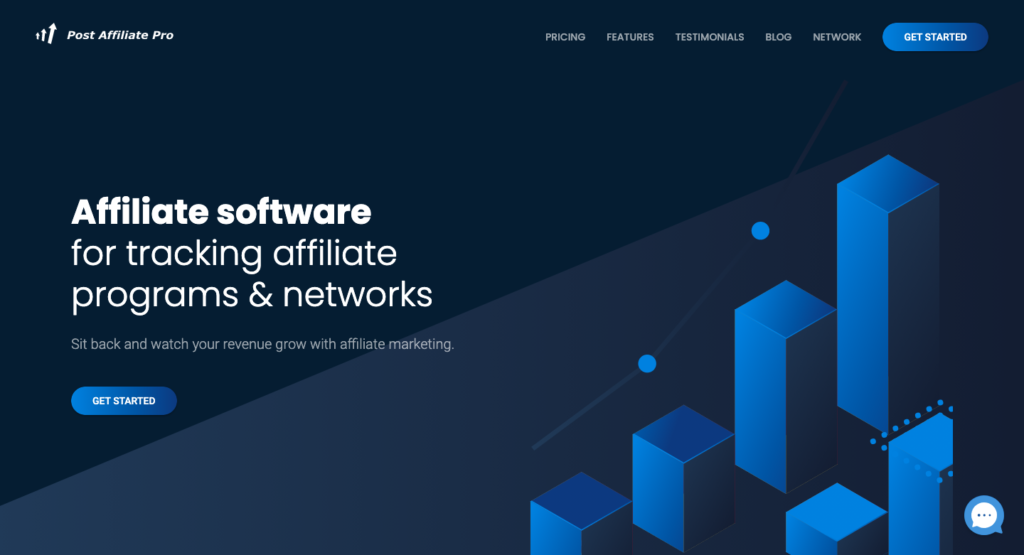 How you can create an affiliate landing page that converts
A landing page is an independent website that customers arrive to via a specific URL. In affiliate marketing, landing pages have to be customized and adjusted to the needs of potential customers who arrive at the site through a personalized affiliate link.
An affiliate landing page will not only make it more enjoyable for visitors to interact with your brand, but it will also make your brand seem more trustworthy for them. Well-targeted landing pages guarantee that customers' purchases have been endorsed by affiliates who happen to be influencers they trust.
Keep reading to learn what elements every landing page should include.
1. Focus on design
When talking about a general design, the most relevant aspect is cleanliness and a modern look. Nowadays, users quickly bounce from landing pages that look like they were created in the '90s. Using white space; help you a lot to overcome this potential problem.
When visitors arrive at an affiliate landing page, it is essential that they are able to easily focus on the most important information. If the content is cluttered with walls of text and meaningless graphics, the experience will be unpleasant and people will leave the page.
When creating affiliate pages, it's vital to emphasize information that will encourage visitors to make a purchasing decision, like price or delivery time. However, if instead visitors have to put in a lot of effort to find basic information, they are likely to lose interest and leave the page without taking any action.
If the most important information on an affiliate landing page is at the top, it will be easier for customers to know what's offered. In addition, a minimalist design approach will help minimize distractions.
2. Powerful copy
In case you didn't already know, headlines are one of the greatest opportunities to capture a reader's attention. It is in this section where you must grab your potential customers' interest so that they read the rest of the information on your page and, eventually, buy your product.
A landing page's text is another consideration when it comes to creating affiliate offers. The primary objective is to keep visitors interested and the text can make or break the customer experience, which is why it should be as compelling and concise as possible.
The text should communicate the key points of the affiliate offer, as well as the benefits of your product or service. It's also crucial that the first sentence makes visitors want to continue reading.
An interesting option is to incorporate storytelling into the text of an affiliate landing page. Everyone loves to read a good story, especially if it is one about success.
Another option is to ask questions from the beginning while adding elements that generate a bit of mystery. This will cause readers to become curious and want to reach the conclusion of the story.
Here are some tips for writing an affiliate landing page:
Be direct with your audience when addressing them.
Use verbs and action words.
Your message should be easy to understand.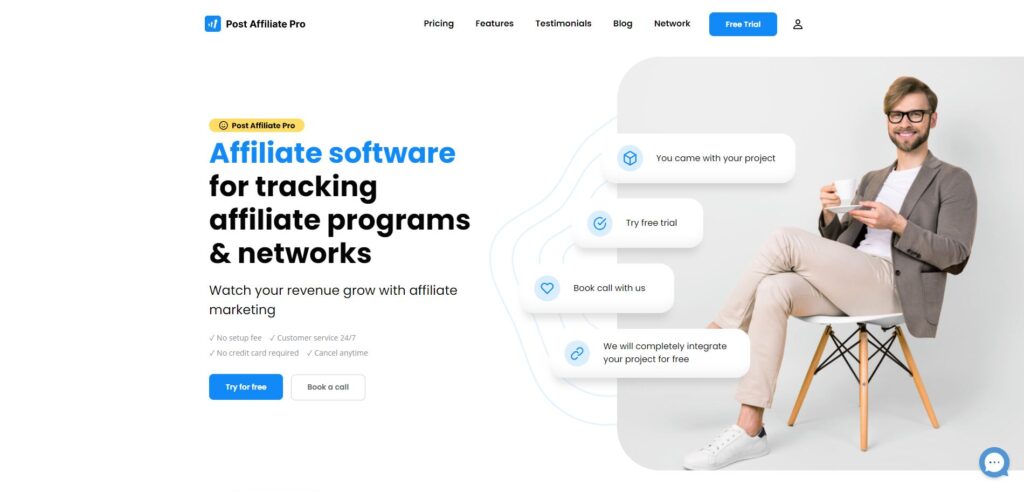 3. Use of solid call to actions
No matter how long an affiliate landing page is, calls to action can be placed in several places throughout the page. They could be located at the top, within the copy, and/or, most obviously, at the bottom of the page. This will allow visitors to make purchasing decisions no matter where they are on the page.
Because mobile devices are the most common device on which users browse landing pages, having a call to action in the middle of the page means that visitors will be able to see it immediately.
However, experts claim that it is much better nowadays to introduce a single place where customers can click. This is apparently more effective, especially on small landing pages that do not require scrolling.
On the other hand, a CTA button has to contrast with the colors of the rest of an affiliate page. It should be a color that attracts attention and is easy to find amongst the rest of the content on the page.
Wrap up
There are a few rules that every affiliate landing page should follow. We don't discourage you from experimenting, but the safest approach is to only use the must-have elements that we have listed. You can also check what your competitors are up to and get inspired by them. There is nothing wrong with emulating others who have achieved good results. And remember to measure the results of your affiliate marketing campaigns!